Our employees – the basis of our success
Our employees are the FUCHS Group's most important resource. The knowledge, experiences and commitment of each individual staff member ensure successful business operations, innovative product solutions and satisfied customers.
The size and organizational structure of our company allow short communication and decision-making paths and thereby unbureaucratic cooperation between various specialist areas all over the world. For our employees this means a varied range of tasks and a wide range of possibilities to contribute their own ideas and develop both professionally and personally.
As of December 31, 2021 the FUCHS Group employed 5,976 people worldwide. In comparison with the previous year, the total number of employees increased by 248 people or 4.3%.
Employee Interview 1
Muneo Fujino - Iga Plant Manager
I am involved in plant operations at FUCHS JAPAN's Iga Plant, and my main duties are to ensure safe operations, improve quality, and achieve a stable supply.
I am also in charge of domestic supply chain management, responsible for executing the process from procurement to supply in collaboration with global and regional partners.
In my business and personal life, I value opportunities and strive to achieve stretch goals.
By continuing to do so, I will grow in my own abilities and involve others in my personal and organizational growth.
We aim to create a workplace where all employees and members of their departments can shine with vitality.
Employee Interview 2
Tatsuhito Joukouji - Industrial Specialties Group Manager
I belong to the Specialty Group in the Industrial Division and manage the group as group manager. This group mainly handles a variety of specialty lubricants for niche markets that require high performance. We propose solutions from the viewpoint of "lubrication" to the problems of customers in various industries such as construction machinery, automobiles, food, railroads, wind power generation, and forging.
In addition, as the Japanese subsidiary of the global FUCHS Group, I am also involved in various global collaborations as well as the formulation of group strategies, such as product strategies and entry plans for new markets (industries).
In addition, since this group handles many imported products, I am in daily communication with overseas FUCHS bases via e-mail and web conferencing. In order to make effective proposals that satisfy customers, specialized knowledge is often required, so it is important to input, update, and learn information on a daily basis. It is a challenging job, but it is also very rewarding because I can easily feel my own growth and development.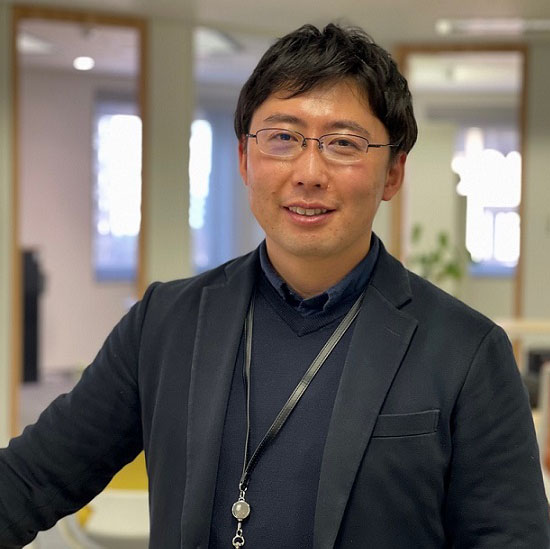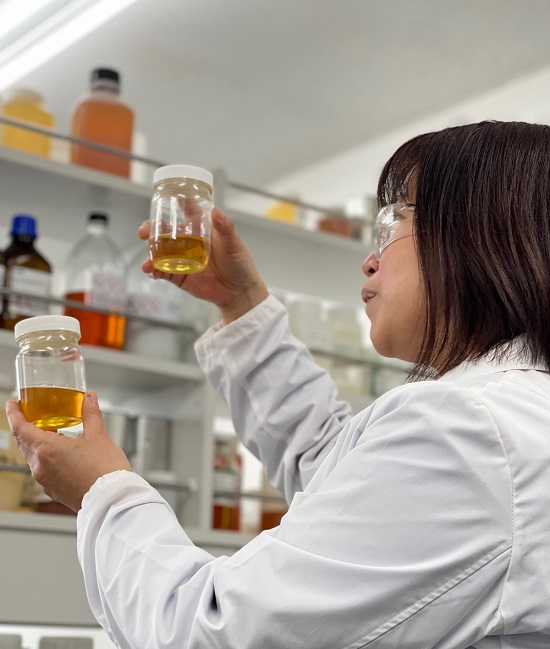 Employee Interview 3
Atsuko Kobashikawa - Technical Depertment
The Technical Department, of which I am a member, is primarily responsible for the development and technical sales support of the products sold by FUCHS JAPAN.
The members of the Technical Department share responsibility for a wide variety of tasks, including product development and improvement, conducting various tests to provide technical information to customers, support work related to product imports, and chemical substance surveys.
Since the products we handle are chemical products, chemical knowledge and instrumental analysis techniques are required. Since I have changed jobs from a different industry, I am gradually expanding my area of responsibility and learning necessary knowledge such as metal processing and lubrication through OJT (On-The-Job Training).
My major goals as an engineer are to provide superior products that meet the performance requirements of the field and to solve problems that arise from the use of products in the field. In order to be involved in such product development and problem solving, I try to absorb knowledge through daily communication with people in various positions, participate in training programs willingly to gain knowledge, and spare no effort in trying.