Where are we exhibiting?
Offshore Europe 2019, AECC Aberdeen, 3-6th September
01.01.2019 - 01:41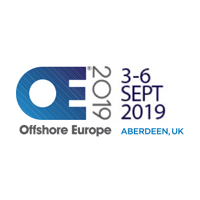 We are exhibiting at Offshore Europe Conference & Exhibition 2019, AECC, Aberdeen, 3-6th September.
FUCHS offer lubricant solutions and bespoke support packages, providing a complete service for offshore operators.
We research, develop and manufacture lubricants that are approved by leading OEM's and are available globally via the FUCHS organisation. We manufacture offshore specific HOCNF approved lubricants to help minimise environmental impact.
The unique conditions of the Oil & Gas Industry require specialist lubricants and a dedicated customer support programme. FUCHS understand these demands and have developed a unique range of products and services designed to keep your assets in optimum condition and operating at maximum efficiency.
Market Expertise & knowledge
OEM Approved Lubricants
Full-line Supplier
Strategic Product Storage
Fully Trained Service Engineers
Register for FREE entry HERE.