FUCHS China Suzhou High Intelligent Plant Officially Operational
27.04.2019 - 08:30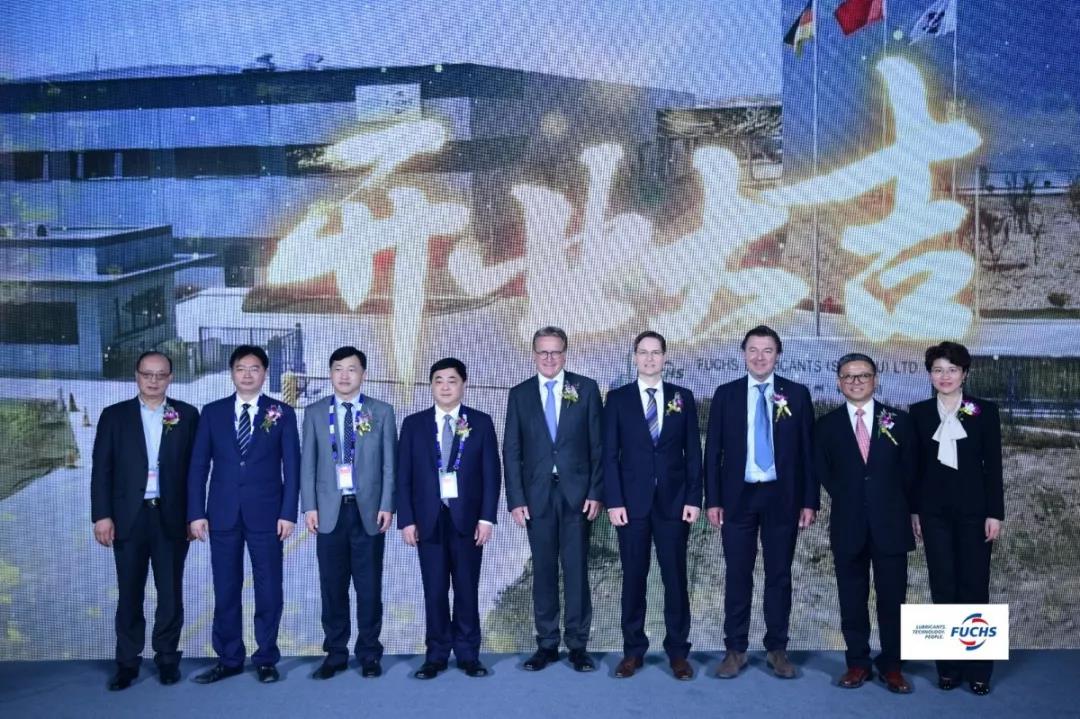 On April 25, 2019, the inauguration of FUCHS China Suzhou Plant was held in Wujiang Economic and Technological Development Zone (WETDZ), Suzhou City, Jiangsu Province. Government officials of the Development Zone, Mr. Stefan FUCHS, Chairman of the FUCHS Group, Dr. Timo Reister, member of the executive board, Mr. Klaus Hartig, EVP of East Asia, Mr. Zhu Qingping, CEO of FUCHS China, as well as customer representatives attended the grand ceremony.
The state-of-the-art new facility in Suzhou is an important deployment of FUCHS' north and south plant strategy. Located in the national WETDZ, the 80,000 m² plant has convenient logistics facilities in the vicinity. Output capacity amount to 100,000 tons for phase 1, covering a wide range product portfolio for high-end lubricant products. The plant meets the highest quality and conforms to FUCHS' latest standards worldwide. Special blender and high-speed automated filling lines are added to significantly improve the production efficiency, ensuring the future development of the company.
Brand-new systems will be provided for the Industry 4.0-based Suzhou plant, including an industry-leading automated high-bay warehouse, automatic control system for production, a fully automated filling line and conveying system, and a new SAP system with all above new systems integrated, which will become the powerful engine kernel for the Wujiang plant. The smart Suzhou plant will serve as a new benchmark for FUCH
As Mr. Stefan Fuchs pointed out, China is the most critical and most promising market for the FUCHS Group. The Suzhou plant is an essential part of FUCHS China 5:20 strategy, an indispensable link of FUCHS Global 2025 Strategy, and an important commitment made by FUCHS Group to the Chinese market. FUCHS Group entered the Chinese market as early as 1988 by establishing its first lubricant plant in Yingkou City, Liaoning Province, China. With three decades of rapid development, FUCHS China has made remarkable contributions to the Group's growth and development. As the largest plant of FUCHS China, the Suzhou plant shall elevate the status of FUCHS China within the Group, and help expand the Group's business in China. Leveraging the strengths of FUCHS Group, the excellent R&D capabilities of the plant will allow FUCHS China to meet the application needs of customers in automotive and other industries, fulfill the demand for rapid market development with high-quality products, and realize its vision of becoming the preferred high-end lubricant supplier in China.