2019 FUCHS Mining Oil Distributors' Annual Conference Wrapped up in Success
22.11.2019 - 11:13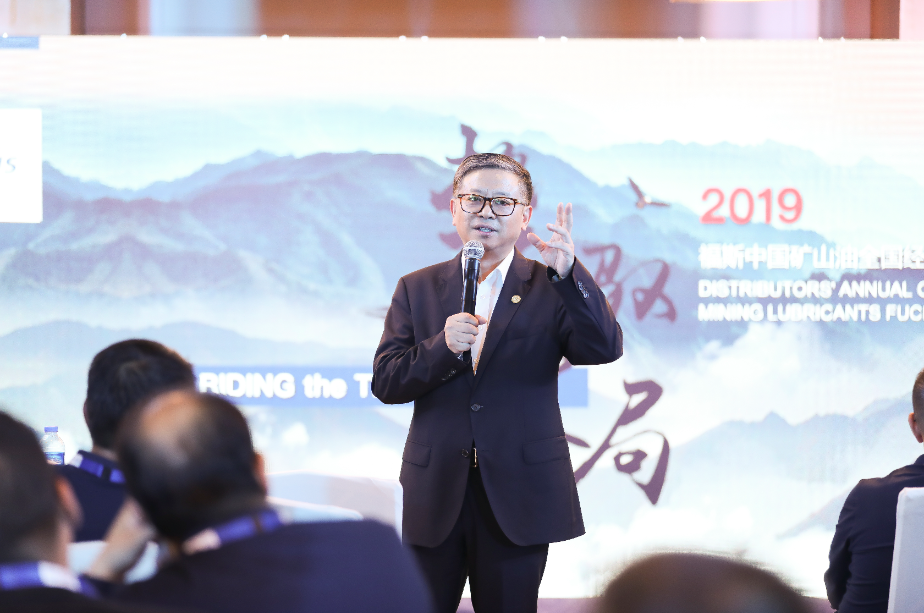 On October 28-29, 2019 FUCHS Mining Oil Distributors Annual Conference was successfully held in Beijing where outstanding distributors from all over the country were invited to discuss strategies and the path for future growth.
Mr. Zhu Qingping, CEO of FUCHS China, and Mr. Huang Zhiyong, VP of Mining Oil Sales, were present and delivered a keynote speech. Our achievements in the mining sector under current economic condition are attributed to the support and efforts of all distributors and partners. FUCHS China will continue to improve the structure of its mining project team and design appropriate strategies for industry segments. While creating great product value, we will increase input to professional technologies and services. In this way, we can effectively support the mining industry to realize green and smart transformation.
At the conference, FUCHS specialists demonstrated our leading R&D and technological strength by introducing our products, services, and projects. FUCHS will continue to focus on the needs of local customers and provide better personalized solutions. With more than 10,000 products across all fields, FUCHS remains committed to delivering one-stop lubricant solutions to customers in the mining industry.