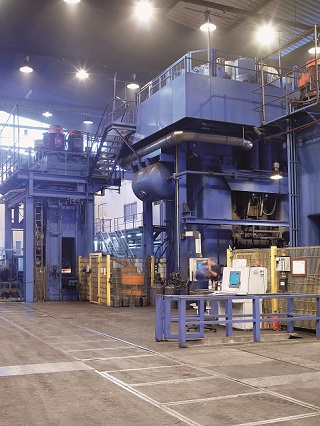 Excellent quality of parts, optimum machinery utilisation, reduced operating costs, lower environmental impact: whenever tolerances in industrial applications decrease, our commitment to developing lubricants increases.
With its detailed knowledge of the forging industry, FUCHS has developed an unsurpassed, comprehensive range of specialised products and technical services that provide optimised lubrication for high operational safety, productivity and efficiency.
Our specialty lubricants offer the highest quality and excellent application results all over the world. We develop our lubricants in close cooperation with the users – for excellent products and economical results.
With our broad range of high-performance lubricants, we are able to provide the most suitable product for any lubrication application in the forging industry. Our highperformance lubricants have been especially developed and exceed the wide variety of requirements for process and operational lubrication.
Our brand names – LUBRODAL, CEPLATTYN, GEARMASTER, LAGERMEISTER and GLEITMO – stand for the highest level of quality and reliability in the forging industry.
---
Areas of application of lubricants in the various process stages of massive forming
Due to the variety of the components manufactured by massive forming, the individual designs of the forging units and the adjacent systems differ significantly. Depending on the process sequence the most diverse types are used, starting with the upstream units such as billet shears and reducer rolls, through to the actual forging units in the form of screw presses, eccentric presses, wedge presses, hammers, hydraulic presses, etc.
As various as the individual types are, the fields of application of lubricants can be divided into two main categories:
Process lubricants
Products for pretreatment of the billets

Metal-forming lubricants
Operational lubricants
Plain and roller bearing lubricants

Gear lubricants
---
Fields of application for lubricants in the forging process
Maintenance products
Various products are available for machine maintenance. As special rust loosener, FERROFORM SUPER 7 creeps under moisture and provides excellent lubrication properties. METABLANC is a rapid metal cleaner which reliably removes grease, oil, adhesive residues and dirt from metal parts. PBC 1574 is a high-temperature assembly paste. It prevents screws from seizing and is characterised by a high pressure resistance. It is especially suitable as antiscuffing paste between die and die holder.
Specifications
Approvals
FUCHS Recommendations