In the field of lubricants and lubrication technology, refrigeration oils are of particular importance. The long lifetime expectations of refrigerant compressors are closely related to the high quality requirements of the used lubricants.
In addition to the favorable miscibility characteristics with the corresponding refrigerant, good cold flow properties, high aging resistance and high chemical and thermal stability play an important role.
The interaction with other substances, especially the refrigerant, requires in the refrigeration cycle at partly extreme temperature differences very specific demands for the lubricant. Our research and development department is therefore involved in extensive tests with refrigeration oils with all the relevant refrigerants, in order to provide our customers with the suitable refrigeration oil for every requirement.
The global phase-down of high-GWP refrigerants (GWP = Global Warming Potential) brings new, additional issues concerning the lubricant selection. FUCHS addresses these challenges by offering proven solutions for refrigerants such as ammonia or HFCs (Hydrogenated Fluorinated Hydrocarbons) as well as special solutions for HFO (Hydrogenated Fluorinated Olefins) refrigerants and their numerous compounds, CO2 and hydrocarbon refrigerants.

The useful FUCHS refrigeration oil selection guide and our FUCHS product finder will help you to find the right refrigeration oil for industrial systems.
Our high quality product range includes:
Refrigeration oils based on mineral oil
Synthetic refrigeration oils based on alkylbenzene
Synthetic refrigeration oils based on polyalphaolefin
Synthetic refrigeration oils based on polyol ester
Synthetic refrigeration oils based on polyalkylene glycol
Synthetic refrigeration oils for CO2 applications
Synthetic refrigeration oils für HFO refrigerants
Good reasons for RENISO refrigeration oils:
High thermal and chemical stability
Very good miscibility of the refrigerant
Low depositing tendency
Reliable wear protection
Good cold flow properties
High ageing resistance
Highest purity

Scheme of refrigeration circuit
Information on refrigeration applications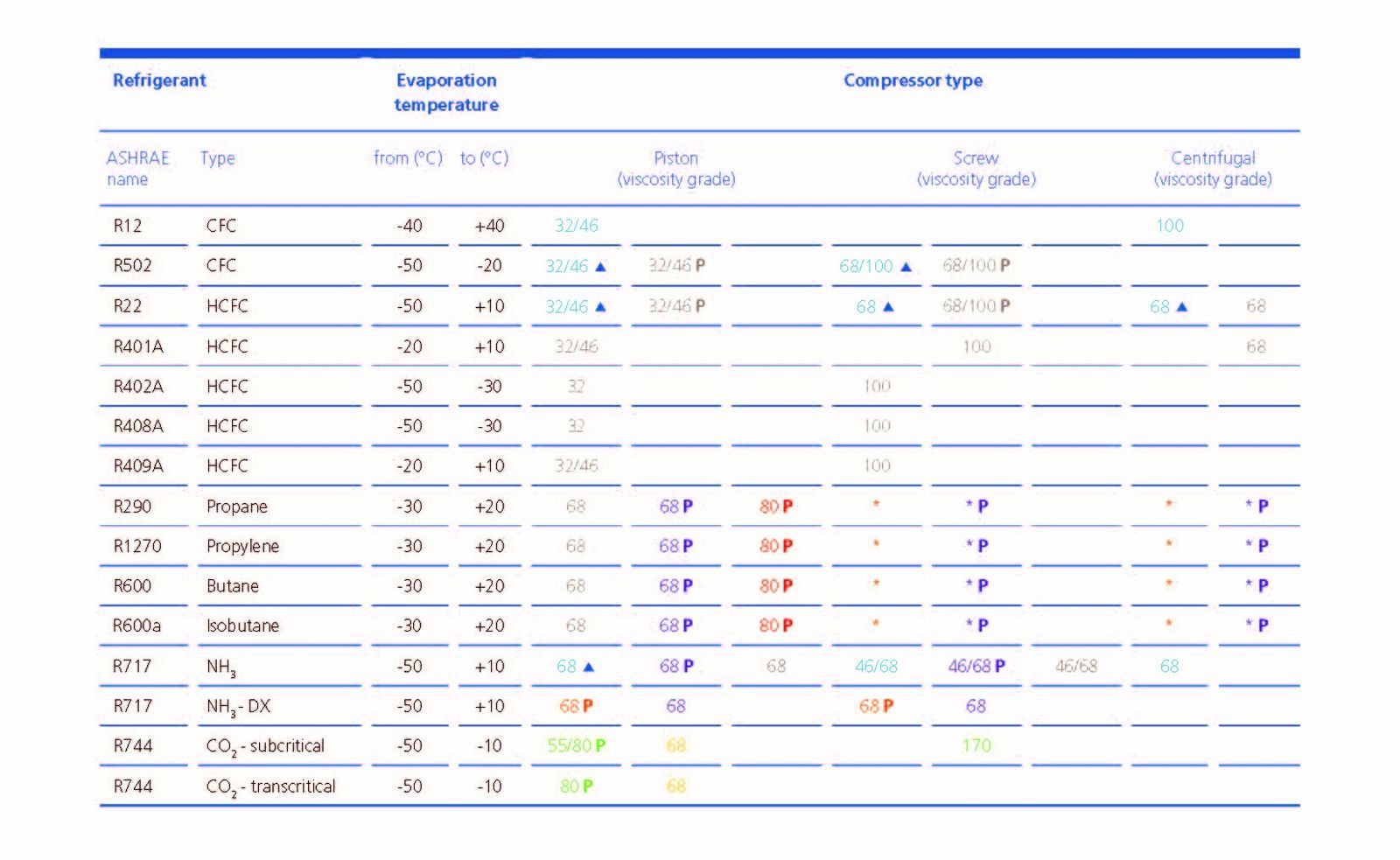 Specifications
Approvals
FUCHS Recommendations