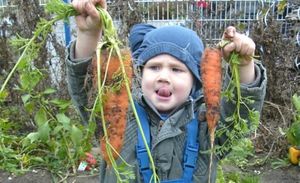 More and more people are suffering from overweight and secondary diseases such as diabetes mellitius. This trend is already evident in childhood. In order to promote a health-conscious lifestyle at an early age, the project "Abenteuer Essen – Frühkindliche Ernährungsbildung in der Metropolregion Rhein-Neckar" was launched in 2014. FUCHS SE supports this project in order to strengthen the health awareness of citizens in the Rhine-Neckar metropolitan region.
---
National Center for Tumor Desases
As the first German cancer centre, the National Centre for Tumour Diseases Heidelberg (NCT) enjoys a high international reputation. It is the leading oncological centre of excellence in Germany, where research, therapy and prevention are combined under one roof and through many interfaces.
FUCHS SE supports the NCT in important clinical research projects in order to improve diagnostic and therapeutic options.
---
FUCHS SE sponsors the "Wittenberg Zentrum" for global ethics, an institution geared towards providing ethical orientation for future decision makers in commerce, politics and society. It has the objective to sustainably promote peace, equal opportunity and prosperity in globally connected societies growing together. In 2010, FUCHS signed the "Code for Responsible Conduct for Business" developed by the Wittenberg Zentrum.