DMG MORI AND FUCHS – TWO POWERFUL PARTNERS
DMG MORI, the leading global manufacturer of machine tools, and FUCHS have been closely linked for years as technological leaders. Working together, the partners set new standards in the field of machine tool lubricants with innovative product developments.
Lubricants are absolutely essential in the operation of technical equipment and machines. Drivetrains, hybrid motors, and all moving parts quickly start to display wear when oils, greases, or other lubricants are missing. This applies even more to complex machine tools. It is therefore only logical that DMG MORI, as a leading manufacturer of these kinds of machines, should use only the best lubricants for its systems. DMG MORI entered into a technology partnership with lubricant producer FUCHS for precisely this reason: to secure development of lubricants that are perfectly matched to its systems. This ultimately benefits everyone involved, whether the machine manufacturer, the lubricant producer, or their common customers.
The CLX 450 TC universal turning machine from DMG MORI operates at 4,000 rpm. Ultimate precision is only possible when every spindle, hydraulic component, and slipway has optimum lubrication.
More than just perfect systems
The technology partnership between global market leader DMG MORI and FUCHS began in 2014 with projects in China. Since 2017, it has also proven its value for the European market. In fact, the partnership is working so well that the machine and system manufacturer has today found its technology partner for lubricants in FUCHS. "As such, we now work with just one supplier. This is far better than the old system, where we had to coordinate a large number of different suppliers," explains Michael Ziegler, Project Manager at DMG MORI for the technology partnership with FUCHS. "However, the key added value we gain from this close development cooperation with FUCHS is unquestionably the benefit for our customers."
"In today's world, keeping companies that purchase machine tools completely satisfied requires far more than just supplying the perfect system," explains Jens Tempel, Application Engineer in Product Management at FUCHS and also the main contact for DMG MORI for all questions in and around the topic of lubricants in Europe, Asia, and the US. "Customers do not just buy a machine, they actually expect a solution that is perfectly tailored to their own specific requirements. Continuously supplying perfectly matched lubricants is, for example, part of this solution." Working together with DMG MORI enables FUCHS to cover both of these bases.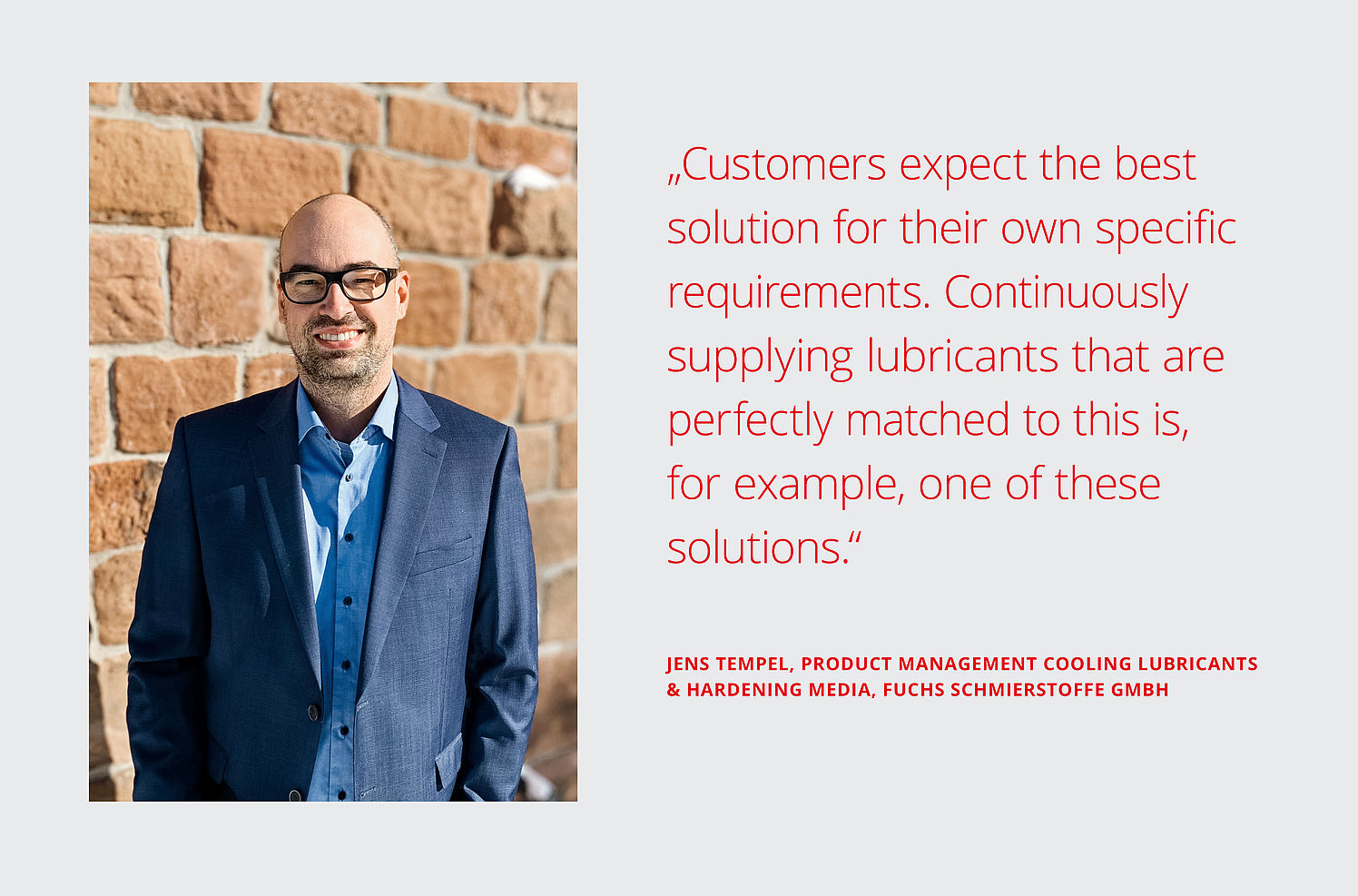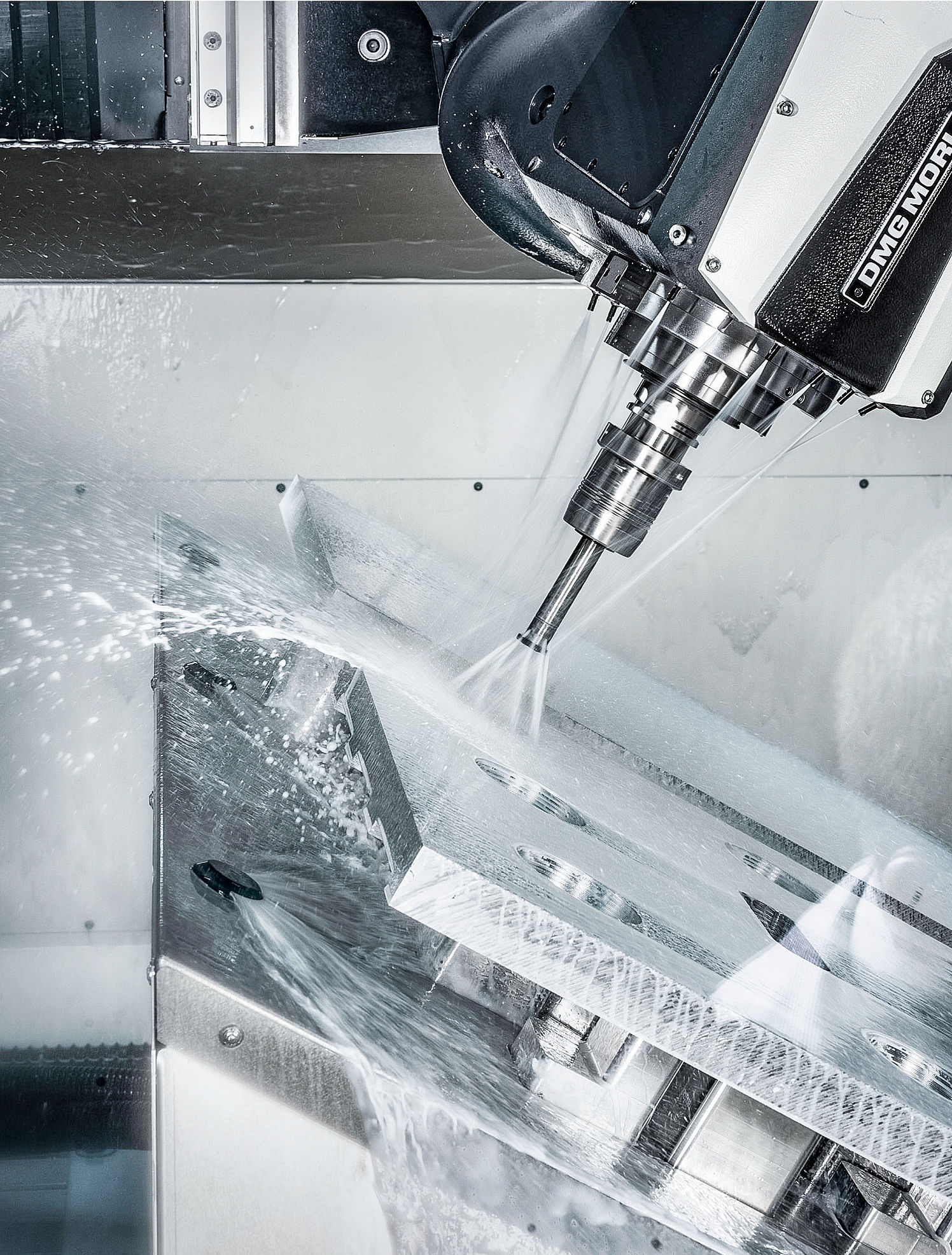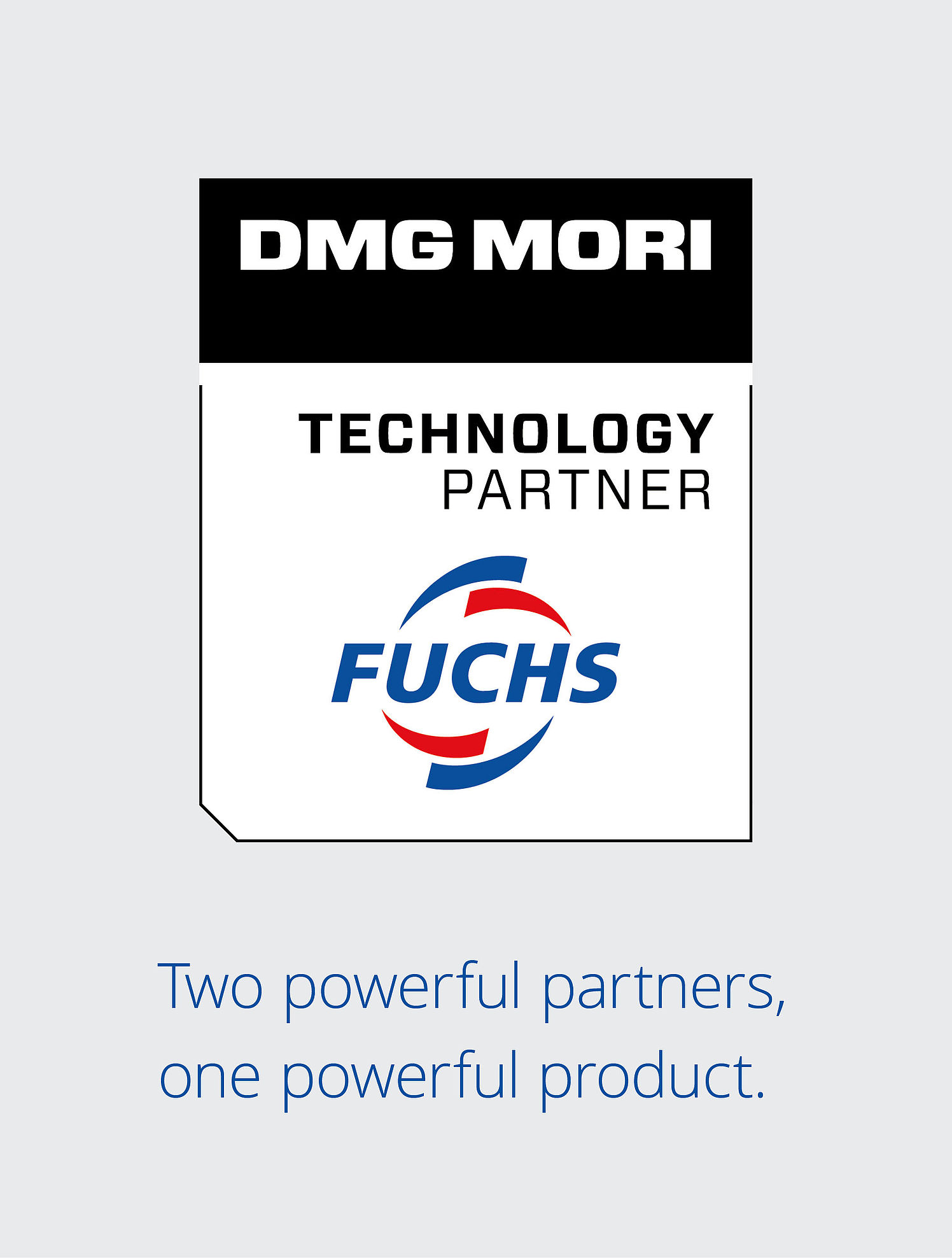 Full customer satisfaction with "DMG MORI Qualified Products"
Since the end of 2020, the two partners have been providing the "lubricant supply" service, as well as other services, within a special framework: the "DMG MORI Qualified Products" program (DMQP). "In collaboration with preselected technology partners, we offer our customers machine components, peripheral equipment, and accessories – all optimally matched to our machine tools. DMQP is a seal of approval that stands for quality and sustainability," explains Christoph Grosch, Executive Director DMQP at DMG MORI. This is precisely where the lubricants fit in.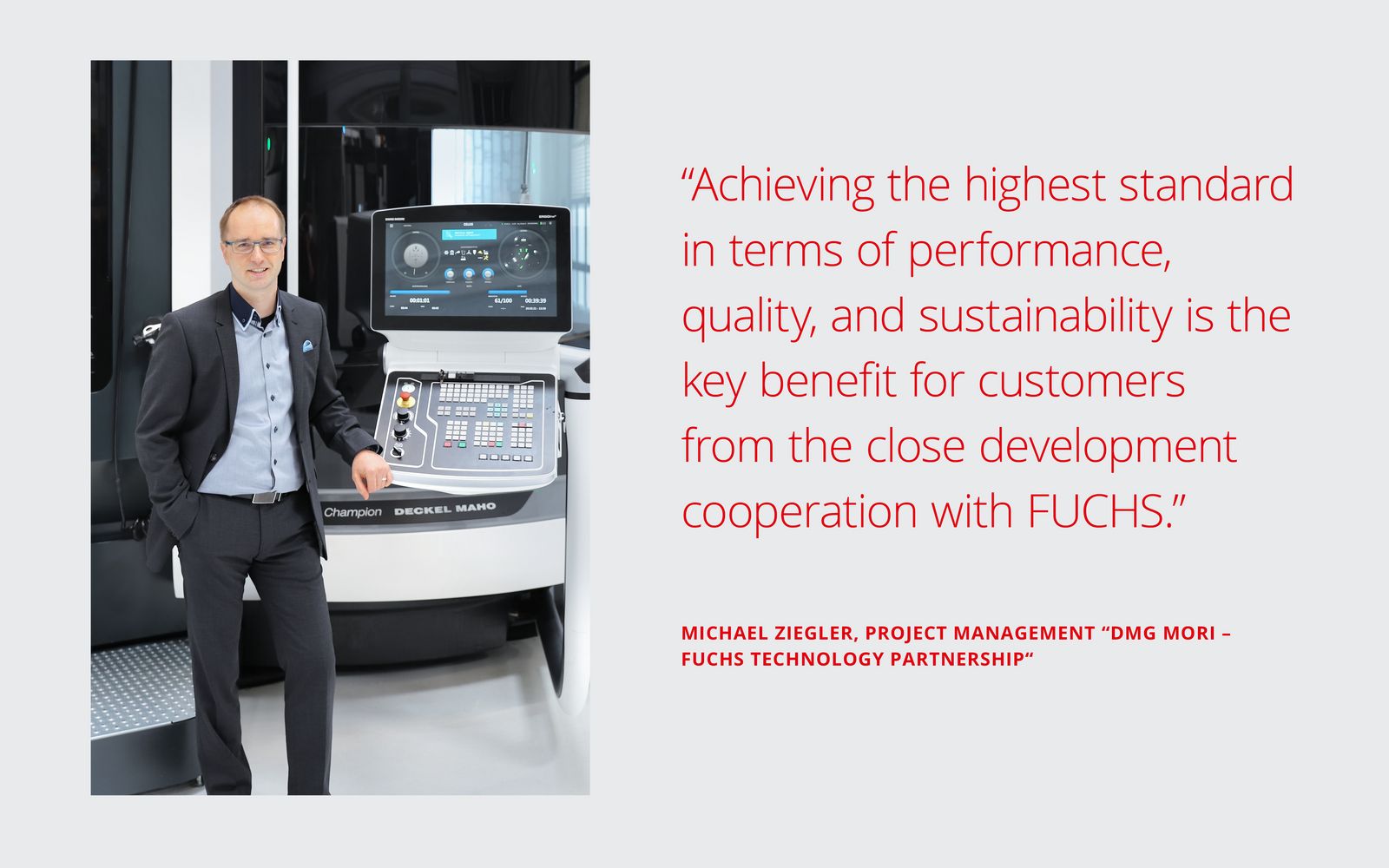 But how does this program work exactly? "Customers are sent a complete package from DMG MORI. The system then has the perfect lubricant setup, matched precisely to the respective machine and its specific application", explains Jens Tempel. "DMG MORI machines are filled with FUCHS lubricants in the factory. When making a purchase, end customers can also secure an additional DMQP certificate, which they can then use to order a complete package of lubricants from FUCHS for refilling. This is a kind of service kit for the first six months." Companies are obviously free to choose which FUCHS products they wish to purchase. However, to help them make the right decision, they are always advised by a FUCHS employee here – who can also travel to the respective facility anywhere in the world when needed. "This is a special feature that FUCHS can offer thanks to its global presence," adds Tempel. By accessing the "DMG MORI Qualified Products" (DMQP) program, all DMG MORI customers throughout the world then always have a lubricant expert by their side.
However, this consulting does not need to focus exclusively on central lubricating greases, spindle and hydraulic oils, or refrigerants that are added to the machine in the factory. In the course of refilling with these lubricants, a recommendation of the right cooling lubricant for the concrete application can, for example, be provided - assuming this has not already been offered by the DMG MORI facility. This is important when a machine was acquired without a specific project in mind. After all, the right choice of cooling lubricant always depends on the concrete application. This consulting service is included in the DMQP program.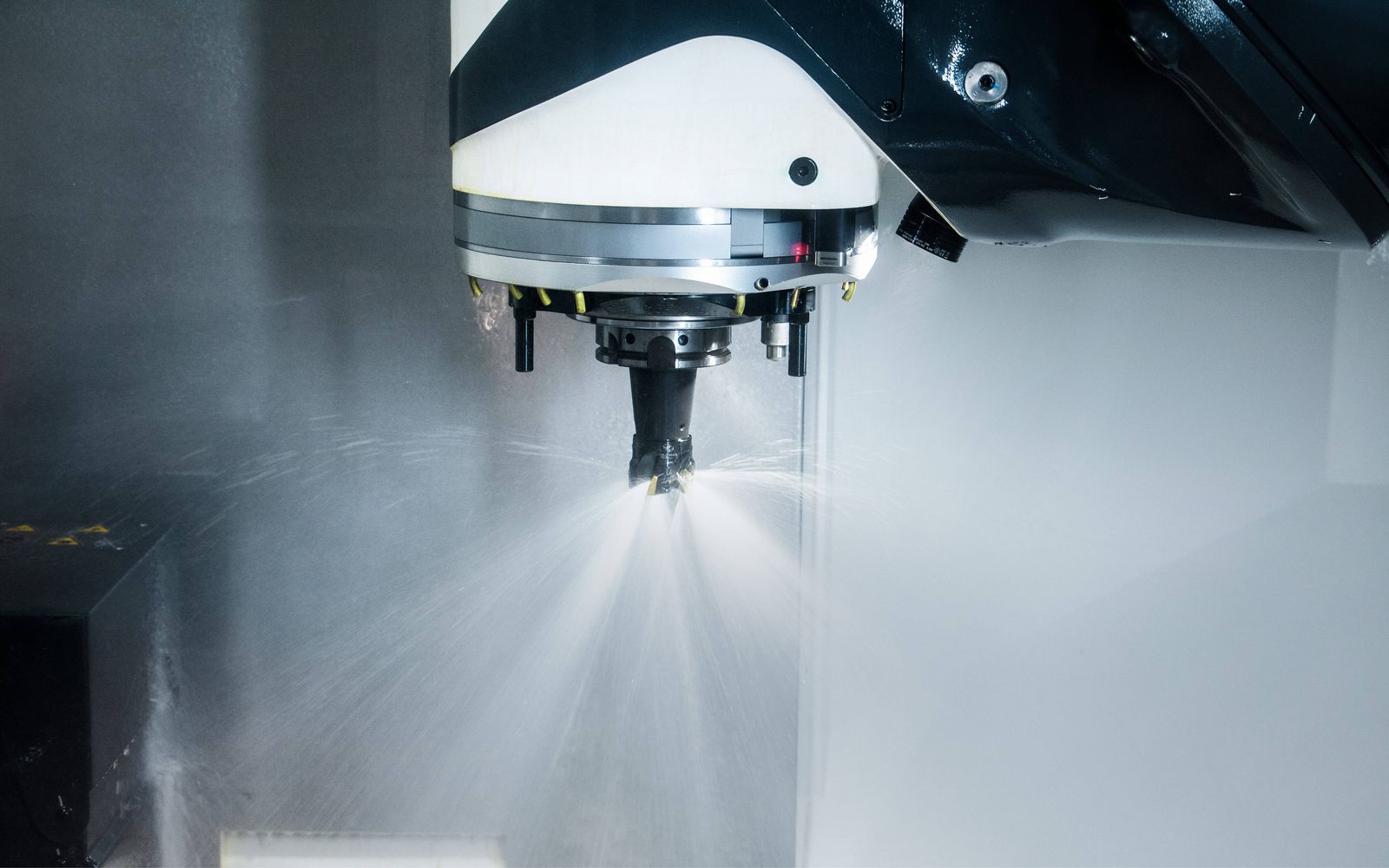 Global availability guaranteed
"Yet when a customer purchases equipment for a specific application at a specific location, the machine in question is already broken in at the DMG MORI facility using the most suitable cooling lubricant from FUCHS," explains Michael Ziegler. "We then obviously also recommend this cooling lubricant for further use." For example, a water-miscible cooling lubricant that is suitable for use with soft water must be selected for aluminum machining applications in the Nordic countries.
The partnership based on the DMQP program also comes into play when service work is required. "For example, if a transmission needs to be replaced, the customer gets in touch with one of our employees," comments Michael Ziegler, "who then not only takes care of the damage to the machine, but also replacement of the necessary FUCHS lubricants."
There is also another factor that is extremely important for customers of DMG MORI with regard to lubricants: their global availability. After all, the acquired machines are used in all parts of the world, and the environmental and safety-related regulations governing the use of lubricants can vary from one country to another. Anyone purchasing a machine tool must therefore be certain that the cooling lubricants they use comply with all applicable standards and specifications. "The exclusive partnership with FUCHS helps us guarantee precisely this. The global availability of the company's products is one of the real strengths of our partner in Mannheim," comments Michael Ziegler.
The full package from FUCHS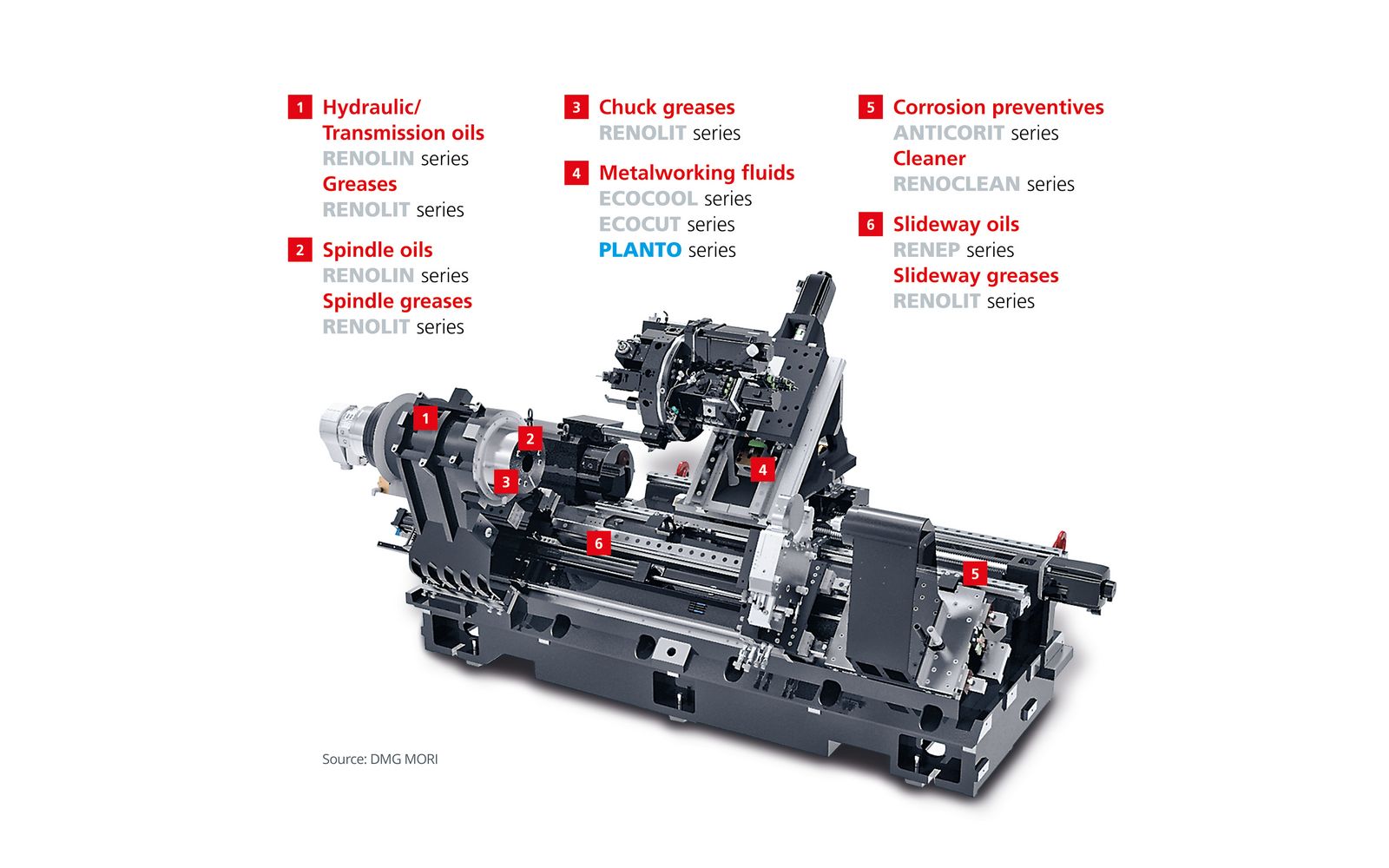 Worry-free thanks to the highest development standards
To meet the exacting requirements of special lubricants for DMG MORI, the products are developed according to strict rules. "Beside the relevant VDI Guideline 3035, all lubricants must also comply with a dedicated DMG MORI standard in order to gain approval from DMG MORI. This standard governs compatibility with the materials fitted in the machine tool," explains Jens Tempel. Only when these standards are met does the development process move into the detail phase for a specific area of application, for example medical engineering or high-performance machining. "One example of a product where we did this for DMG MORI is the ECOCOOL TNA-IDM cooling lubricant, a high-performance lubricant for materials that are difficult to machine, such as titanium, corrosion-resistant nickel-base alloys, or high-alloy steels."
"IDM" stands for "Initiated by DMG MORI" here. This not only designates cooling lubricants, but also hydraulic oils, central lubrication greases, and spindle oils developed in the technology partnership with FUCHS. In the near future, it will also be used for cooling media. "This is the last key issue still open in this cooperation," comments Jens Tempel. "However, we are already developing the right product here with the expertise of FUCHS Sweden". The program will then be complete, offering a kind of all-inclusive package.