Emulsion concentrate for civil engineering
SOK AQUA 100: The new release agent emulsion concentrate
In today's building construction, concrete surfaces must meet the highest visual demands. At the same time, environmental protection is becoming an increasingly important issue. But high-quality and environmentally compatible does not necessarily mean expensive: Our new concrete release agentSOK AQUA 100 is a highly efficient emulsion concentrate based on ester oils. We supply 5 liters of SOK AQUA 100 in half-filled 10-liter canisters, lightweight and extremely economical. The productive concentrate is mixed on site directly in the canister with water in a ratio of 1:1 - the half-filling level guarantees the optimum mixing ratio.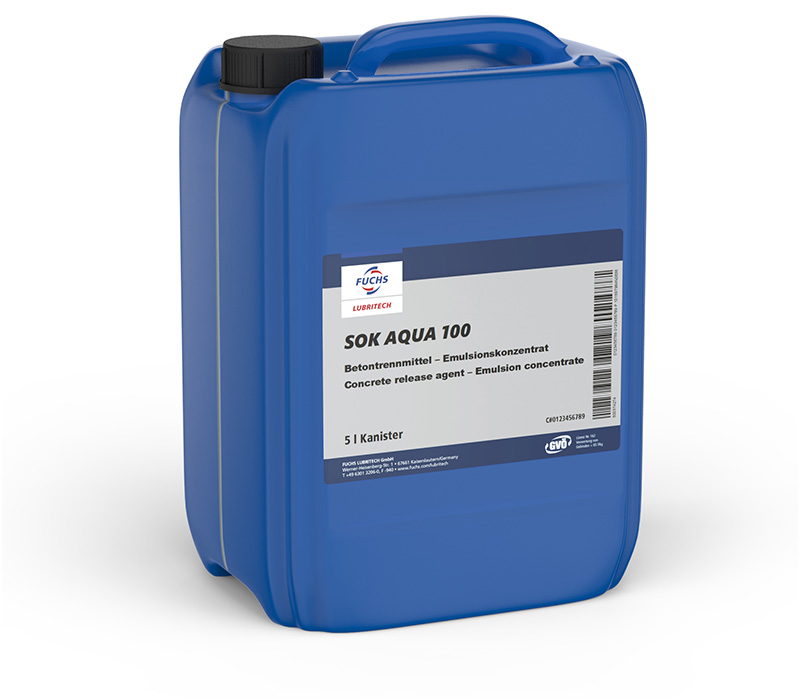 At a glance:
Easy and quick to mix
Forms a rain stable oil film
Very good wipeability
Excellent price-performance ratio
Very environmentally friendly thanks to ester oil base
The concentrate has a much longer shelf life than common ready-to-use emulsions
Application video (via QR code on the label) eliminates language barriers on the construction site
Easy handling on the construction site
The concrete release agent emulsion vents quickly after application and leaves a rain-stable, smooth oil film on the formwork - no reworking is necessary.
Efficient, economical and sustainable
SOK AQUA 100 is free from solvents and mineral oils and, as a concentrate, is nevertheless highly efficient. Quality, economy and environmental awareness can thus be easily combined.
The DGNB certification is recognized in the construction industry as an award for sustainable construction. In the area of concrete release agents, SOK AQUA 100 achieves the maximum achievable quality level and thus supports you in the best possible way on the way to the highest DGNB award.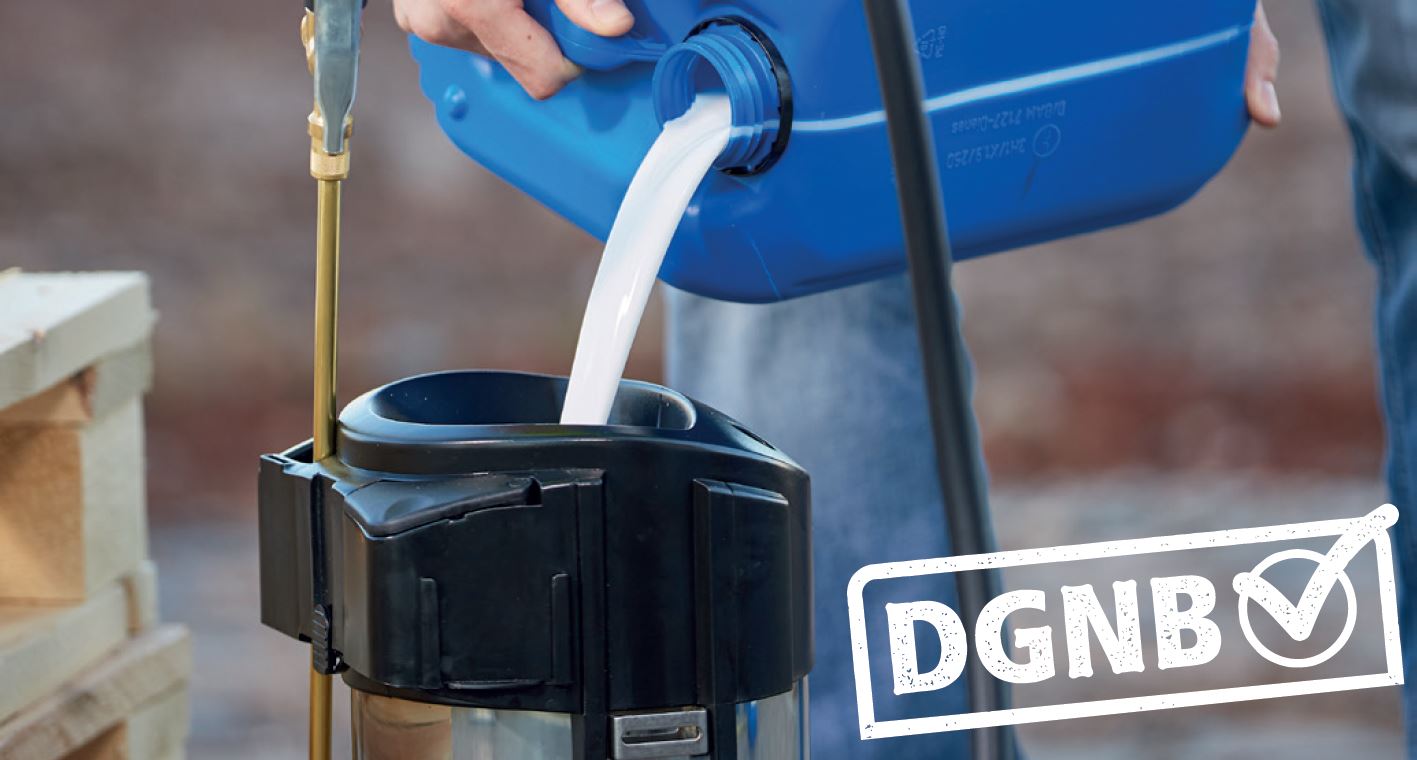 Your advantages on the construction site:
The ready-mixed emulsion is stable for at least 5 days.
In case of later use, simply shake up again and continue to use
Can be reused even after freezing
Fill level indicated by transparent strip on the front of the canister
Opened canisters can be recognized by the broken tamper-evident cap