Extended Range of William Penn Products
03.07.2019 - 02:15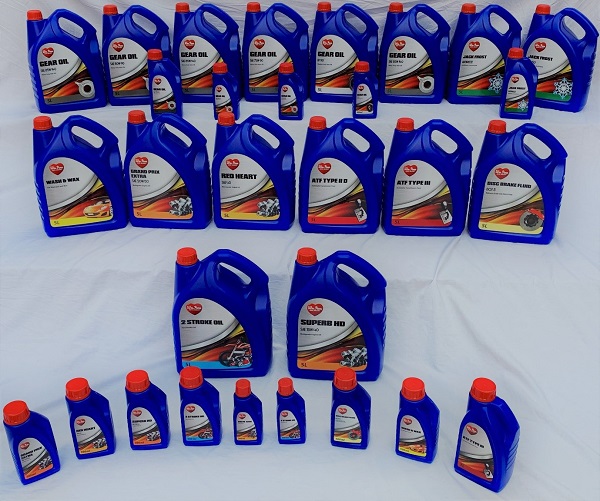 FUCHS Lubricants South Africa, the manufacturer for Wm Penn automotive products in South Africa, has announced new 200ml, 500ml and 1 litre packaging, complementing the existing 5 litre range.
The products include heavy duty gear oils, engine oils for diesel and petrol engines, the long-established Valve Ease fuel additive, car shampoo, two-stroke oil, automatic and manual transmission fluid, hydraulic brake and clutch fluid, and antifreeze.

Lerato Dhladhla, Product and Brand Marketing Specialist at FUCHS Lubricants South Africa, explained: "This is in line with our strategy to increase the exposure of Wm Penn products to retailers and automotive workshops for both large and smaller retail outlets."

"The extended new packaging range now provides a wide selection of this established brand that now includes the smaller pack sizes. The lightweight, advanced handle and rib technology bottle design with a more appealing label design will further increase Wm Penn brand visibility."
"The Wm Penn gear oil is a heavy-duty gear lubricant range formulated to give increased protection for gearboxes, differentials and certain final-drives of vehicles that operate under severe conditions. For example, Wm Penn GEAR OIL SAE 75W-90 is suitable for all passenger cars and off-road vehicles where GL-4 / GL-5 gear oil is recommended," explained Ms Dhladhla.

Wm Penn GRAND PRIX EXTRA SAE 20W-50 is a multigrade engine oil formulated from selected base oils in combination with fit-for-purpose additives to suit a variety of applications. It is suitable for passenger cars and light commercial vehicles requiring API SL or lower-performance lubricants and where SAE 20W-50 viscosity is acceptable.
Wm Penn RED HEART MOTOR OILS are a range of monograde engine oils formulated from selected base oils and a well-balanced additive package. This range is specifically suitable for applications where monograde lubricants are recommended and in motors that may react unfavourably to modern, multigrade engine oils.
Included in the product range is the Wm Penn Wash & Wax, a car body shampoo that adds wax whilst giving the car a shiny and sparkling look.
We hope you find the new packaging fresh and modern. For any questions, suggestions, feedback or comments:
E-mail: ZA-contact-za@fuchs.com or contact us: Tel.: +27 11 565 9600