Multifunctional Transmission Lubricant For Gears, Axles And Hydraulic Systems
10.09.2019 - 12:30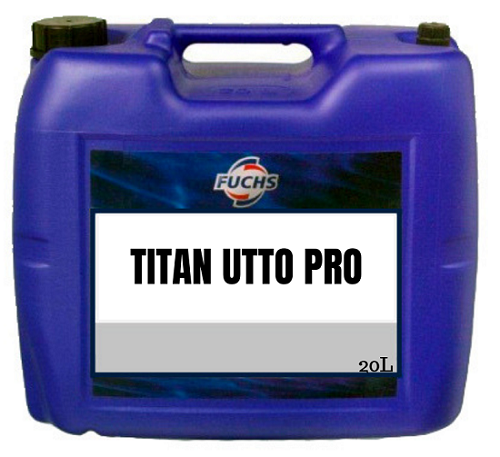 TITAN UTTO PRO from FUCHS Lubricants is an ultra-high-performance multifunctional oil for gears, axles and hydraulic systems that provides improved wear protection at a wide range of application temperatures and is suitable for use in machinery across various industries.
"The oil composition is based on specially selected additives and high-quality base oils combining improved wear protection and enhanced viscosity/temperature characteristics," said Fatima Moolla, Product Manager Automotive, FUCHS Lubricants SA.
"TITAN UTTO PRO oil is thermally durable, offers extreme oxidation stability and reliable performance at very low temperatures," she added.
Application
TITAN UTTO PRO has been specially developed for improved wear protection and low temperature fluidity in adherence to the requirements of the latest VCE- Specification WB 102. The oil is suitable for axels, gears and final drives with or without wet brakes and differential locks. Due to its unique additive composition, TITAN UTTO PRO offers in addition to improved wear control, excellent wet brake performance whilst minimising brake noise.
Advantages/Benefits
• Improved wear protection for axels, gears and hydraulic systems
• Enhanced thermal, oxidation and shear stability
• Excellent hydraulic performance even in low temperature ambient
• Outstanding wet brake performance and excellent noise control
• Improved smooth gearshift
• Wide range of application
Specifications
• API GL-4 • SAE J 306: 75W-80
Approvals
• VOLVO WB 101
FUCHS Recommendations
• ALLISON C-4
• CASE MS 1207/1209/1210
• FORD M2C86-C
• FORD ESN-M2C134-D
• JOHN DEERE JDM J20C
• JOHN DEERE JDM J20D
• KOMATSU AXO 80 (KES 07.866)
• KUBOTA UDT FLUID
• MASSEY FERGUSON CMS M 1143, 1135
• VOLVO WB 102
• ZF-TE ML 03E, 03F, 05F, 06K
Find a TITAN UTTO Product suitable for machinery in your industry https://bit.ly/2lwNlck