Podium Finishes Order of the Day for FUCHS Lubricants Ambassadors
05.09.2019 - 02:00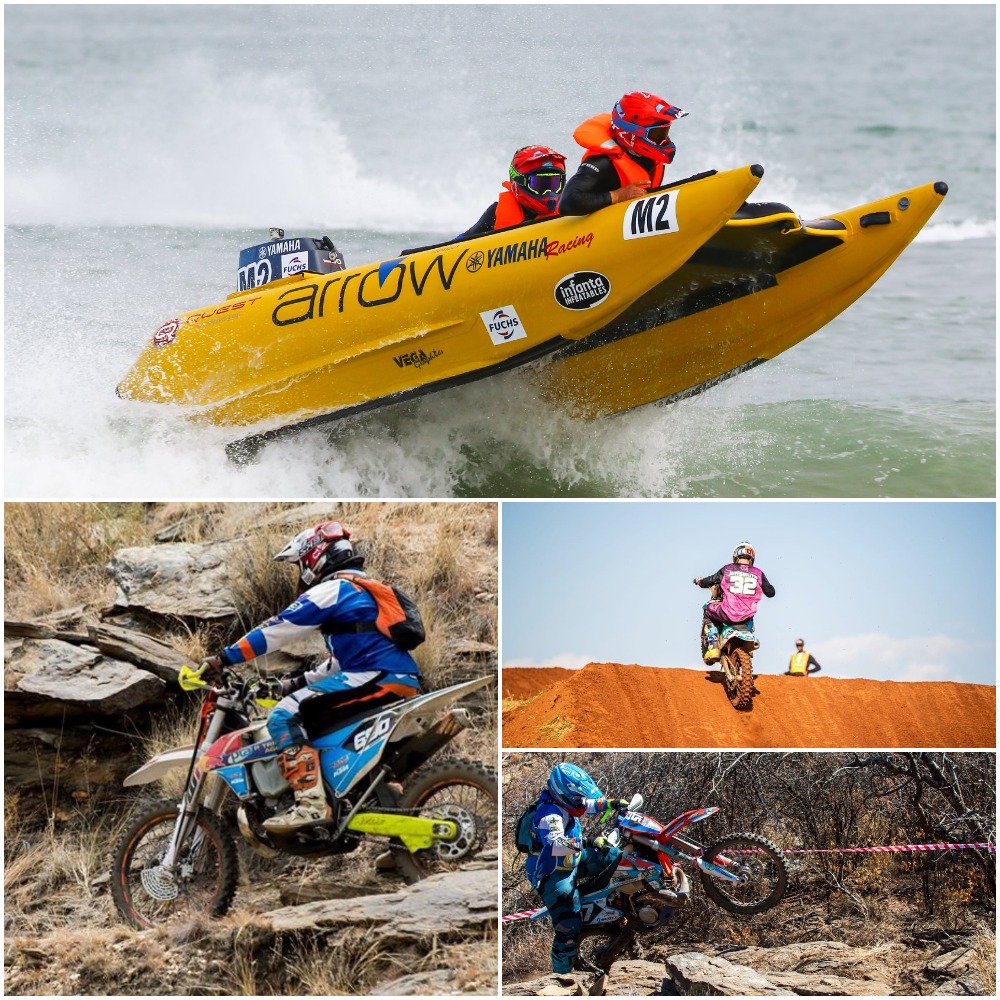 Weekend ending 1 September saw FUCHS Lubricants-sponsored teams once again take their various Motorsport competitions and needless to say they didn't disappoint as they achieved podium finishes.
Team Arrow Yamaha M2 Racing participated in the entire 2019 National Thundercat Championship series in the premier modified class with events taking place at Port Elizabeth, Port Alfred , Stilbaai , Vaal River and now the final event which took place in Langebaan.
After finishing 2nd overall in the 2018 National Thundercat Modified class Championship , Team Arrow Yamaha Racing duo of Marc Gleed and Wiltas Leeuwner had a excellent 2019 season taking podium positions at every round of the Championship in our Infanta Inflatables race.
The final round of the Championship at Langebaan and with the team having an advantage of a 18-point lead over their fellow competitors this meant victory was inevitable. The two day event consisted of three 6 lap heats and a final of 9 laps. In the end, they were crowned as winners in the Modified Class of the National Series
Preparation now starts for the 2019/2020 Trans Agulhas which starts in Plettenberg Bay on the 28th of December and finishes in Gordons Bay on the 1st of January 2020 covering a total distance of approximately 800km with overnight stop overs at Mossel Bay, Stilbaai, Struisbaai and Gansbaai.
Two of PTA Riders competed in the
X- Race Namibia. The event consisted of one day of knock out Enduro X where all classes where combined. Darren Finished 5th overall and Robert Knoop 13th. The final day was hardest day with 4.5 hours of Extreme Enduro. Darren Gray finished 3rd overall and Robert Knoop 7th overall.
Regan Wasmuth took to the Motocross of African Nations held in Zimbabwe. Day 1 consisted of 2 practice sessions and 1 Race. In both practice Wasmuth finished in 3rd place respectively. Race 1 saw Wasmuth getting off to a good start and managed to stay in 3rd for the remainder of the race.
Day 2 Again Wasmuth finished 3rd place in both races respectively. Overall, the Nationals saw him get a 3rd overall. "I'm happy with the result as I won this event last year in the 125 Highschool Class and then this year being able to walk away with 3rd in the Mx2 class is a great achievement," said Wasmuth. "I was proud to represent FUCHS Lubricants in my home country Zimbabwe."