Podium Finishes For FUCHS Teams - Race Report - 14 March 2020
19.03.2020 - 01:00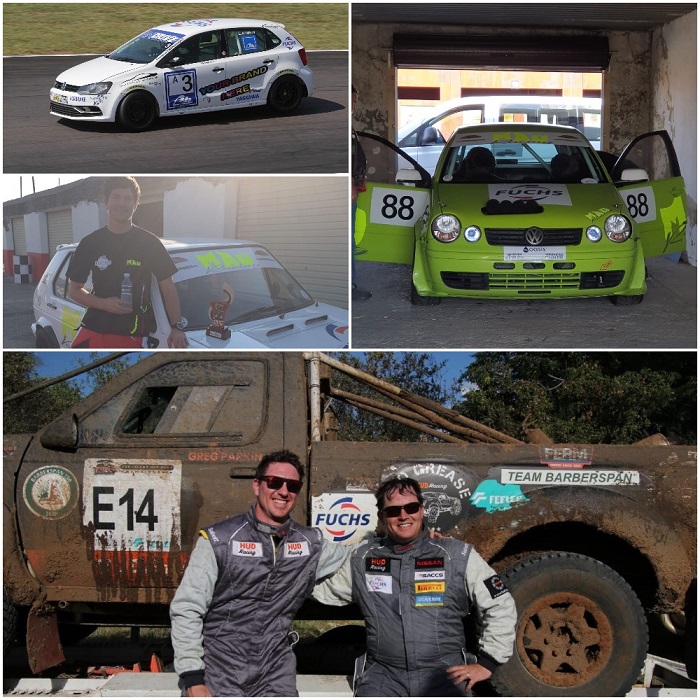 FUCHS Lubricants-sponsored teams took to their various Motorsport competitions where they achieved successful results accomplishing podium finishes.
Hud Racing E-14: Northern Regions Round 2 - Barberspan 250
This race is a special race for the HUD Racing team, as it is in effect, our "home" race with us being members of the Barberspan Motor Klub. Held between Delareyville and Sannieshof in the Northwest Province it proved to be a tough 315km's from start to finish.
The E-class Hardbody started the time trial running smoothly and despite the high temperatures and dusty terrain, FUCHS Lubricants kept the vehicle in good condition. With Rod Cook at the wheel, and Greg Parkin in the navigator the time trial saw the E-14 team finishing as 3rd fastest in E Class.
The team's Nissan ploughed through rocky bumps, deep muddy ruts and flat out straights in the 2 x 117km distance laps all along being kept cool by FUCHS Lubricants oils it charged through lap 1, and continue through lap 2 in an equally flourishing manner until the chequered flag was reached.
The team was placed 2nd in E Class, and 11th overall, within striking distance of the top 10, a brilliant achievement in this highly competitive TIORC championship. All in all, 7 E-Class vehicles started the race and only 3 finished.
Round 2 of 2020 Pozidrive VW Challenge, held at Zwartkops Raceway on Saturday, 14 March.
Heat 1: In the opening 10 laps of the race of Class A saw Rich Racing team's Lyle Ramsay get a great start and grabbed the lead from Atkinson to take the win by just over a second.
Heat 2: Ramsay, got another good start, but dropped back slightly after half-distance and had to settle for fourth.
Overall, a first-place finish in the opening heat followed by a fourth place in the second gave Ramsay a third place podium place in Class A.
Mad Racing team was successful at Midvaal as Dewald Brummer finished 3rd overall in Class B of the BRM Sseries and Deon was placed 5th in the Super GT Cup series.