New High-Performance Engine Oil For Commercial Diesel Engines
15.08.2017 - 02:00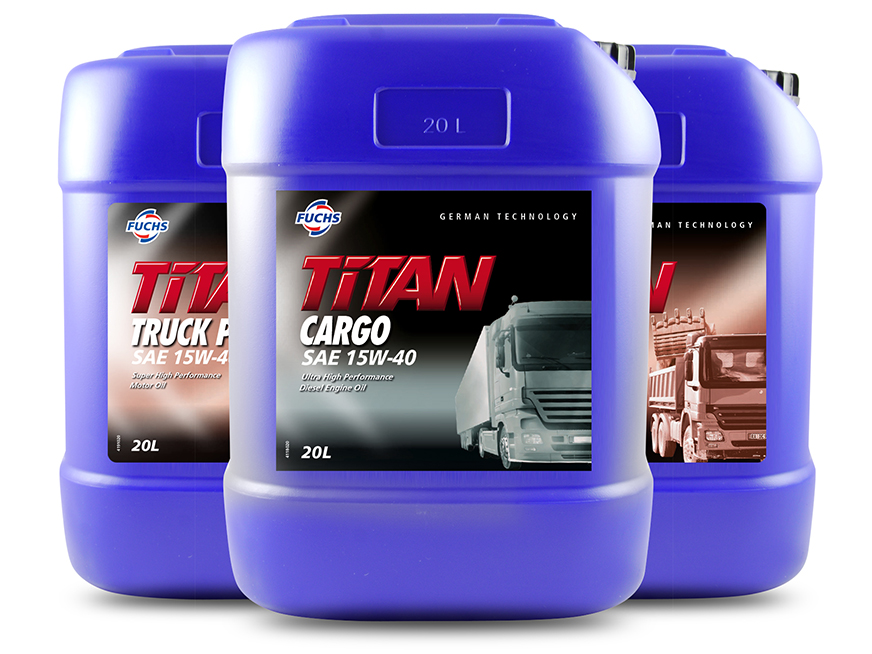 FUCHS Lubricants South Africa has launched a high performance, fuel-economy engine oil for a variety of commercial-vehicle diesel engines.
The TITAN CARGO SAE 15W-40 is a diesel engine oil with a combination of state-of-the-art additive technology and a new base oil with high oxidation stability. This provides enhanced levels of performance in engine durability aimed at highly-stressed commercial vehicle engines.
The product is developed for compliance with the current and future American emission legislation (EPA) and is particularly advantageous in vehicles fitted with exhaust gas treatment systems such as Diesel Particulate Filters (DPF), Diesel Oxidation Catalyst (DOC), high rate of Exhaust Gas Recirculation (EGR), two-stage turbo charging and SCR-Catalyst (Selective Catalytic Reduction) or any combination of these given technologies.
It is an API CJ-4 oil, formulated for improved wear protection, deposit and oil consumption control, soot-related viscosity control, prevention of viscosity loss from shearing, used oil low-temperature pump ability and protection from thermal and oxidative breakdown when compared to previous API performance categories.
API CJ-4 oils are designed for use in new engines as well as the existing on-highway fleets. The oils are qualified utilising several new engine tests that are more severe than those used for API CI-4 or API CI-4 PLUS oils thus defining a new category of oils with more robust performance than previous categories.
API CJ-4 oils are designed to have performance benefits over API CI-4 and API CI-4 PLUS oils when using both 15 ppm and 500 ppm sulphur fuel qualification testing is conducted using both fuels. Older diesel engines can also be changed over to TITAN CARGO SAE 15W-40 with no flushing required. The oil is miscible and compatible with conventional branded engine oils.
Advantages/Benefits
• Protecting exhaust gas treatment systems with very low sulphated ash levels and low content levels of phosphorus and sulphur.
• Excellent wear protection, even under constant full load due to the new additive and base oil technology.
• Highest neutralisation potential (TBN) in its class. Durable protection against aggressive acids and corrosion during the whole oil drain interval.
• Reduced content of heavy metals, minimises contaminant emissions
• Beneficial for older diesel engines independently of the emission level.
• Rationalisation of the newest VOLVO, MACK and RVI engine oil specifications in a single product.
Specifications
• ACEA E9
• API CJ-4/CI-4 PLUS/CI-4/SM
• CAT ECF-2/ECF-3
• JASO DH-2 Approvals
Approvals
•CUMMINS CES 20081
•DEUTZ DQC III-10 LA
•DETROIT DIESEL 93K218
•MACK EO-O PREMIUM PLUS
•MAN M 3575
•MB-APPROVAL 228.31
•MTU DDC TYPE 2.1
•RENAULT RLD-3
•VOLVO VDS-4
TITAN CARGO SAE 15W-40 is available in 210L; 20L and 5L.
More info contact:
Fatima Moolla, Product Manager Automotive
Tel.: +27 11 565 9600