DMG MORI & FUCHS - Technology Partners
FUCHS, the largest independent lubricants producer and DMG MORIa leading producer worldwide of machine tools, signed a collaboration contract in order to strengthen their business relationship.
In the technology partnership the companies intend to jointly develop new lubricant solutions and services for machine tool applications. The plan also includes further development in digitalization of production processes and condition monitoring of machines and plants.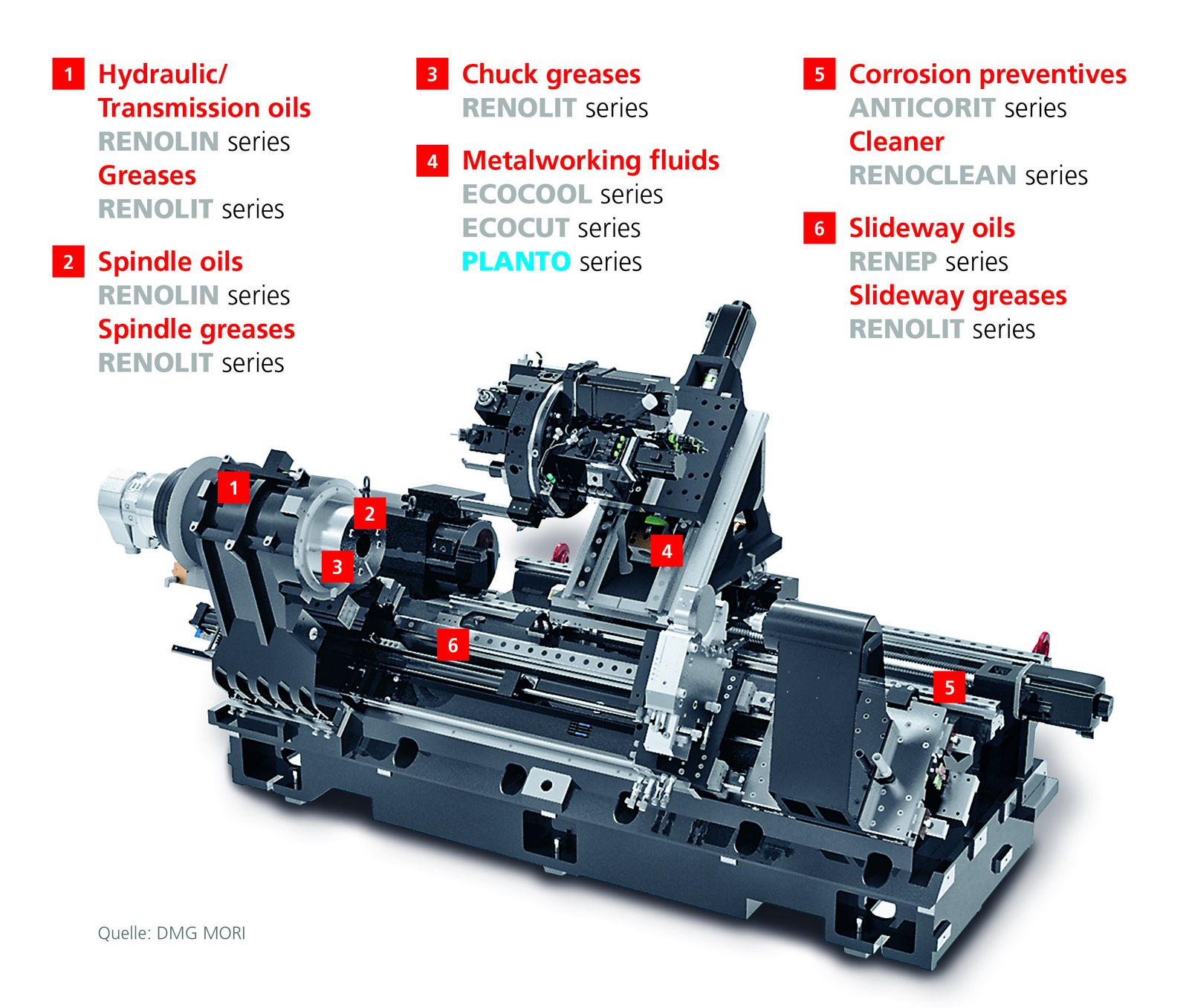 ---
DMG MORI
DMG MORI is a leading producer worldwide of machine tools. The company is a global leader in innovations in metalworking sector using the most advanced technologies to provide complex product protfolio. Thier portfolio comprises turning and milling machines, the Advanced Technologies Ultrasonic, Lasertec and Additive Manufacturing as well as consistent automation and digitization solutions.