FUCHS in Denmark and the Nordics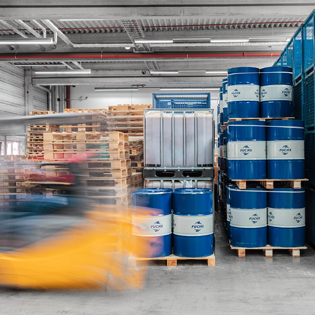 FUCHS is a global Group with German roots that has developed, produced and sold lubricants and related specialties for 90 years – for virtually all areas of application and sectors. With 58 companies and more than 5,700 employees worldwide, the FUCHS Group is the leading independent supplier of lubricants.
FUCHS has been present in the Nordics since the 90's, with one company in Sweden, one in Norway and one in Finland. In October 2015, FUCHS bought Statoil Lubricants and strengthened its presence in the Nordic region and are since then also present in Denmark.
In July 2020, FUCHS bought the specialty lubricants business Gleitmo Technik AB in Kungsbacka, Sweden. With the acquisition our product portfolio and competence within specialty lubricants was further strengthened.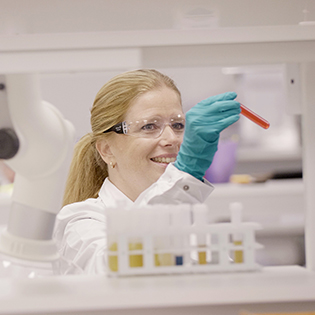 We believe in Nordic industry, we have built a brand-new modern production facility, just south of Stockholm in Sweden. This is a purpose-built plant encompassing flows for production, warehousing and logistics, as well as R&D, customer analysis and quality control. We are incredibly proud of our new, modern production facility, which produces lubricants for the Swedish, Norwegian, Danish and Finnish markets.
We have a long tradition of providing customized lubricant solutions for the Nordic market, and combined with delivering locally produced lubricants, we see this as an important service for our customers.
The FUCHS group has subsidiaries in more than 50 countries worldwide, which enables us to follow and serve our customers wherever they may be.
You are always welcome to contact our sales representatives or customer service.
Headquarters
FUCHS LUBRICANTS DENMARK ApS
Tuborg Boulevard 12, 3
2900 Hellerup
Denmark
Phone: +45 32 46 3000
Plant & Laboratory
FUCHS LUBRICANTS SWEDEN AB
Vitsåvägen 3
137 41 Västerhaninge
Sweden
Phone: +46 8 128 25 000
Our new and ultra-modern lubricant plant