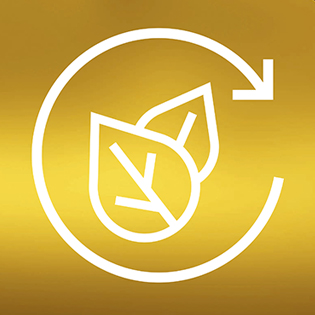 About our bio-based, readily biodegradable lubricants
At FUCHS, we believe it's our duty to do whatever we can to minimise our products' impact on the environment and people, both directly and indirectly. One way of achieving this is to replace non-renewable components with ingredients that are renewable and readily biodegradable.
There are internationally standardised criteria for which products can be called readily biodegradable (OECD 301) and bio-based (EN 16807) respectively. Our ambition is to continuously increase the proportion of ingredients that meet these criteria.
Our PLANTO product series is based on synthetic esters or vegetable oils, and exceeds demands on technical performance, especially compared to conventional lubricants based on mineral oil. In fact, several of our very best lubricants are also our most sustainable.
Today we have products for most applications, but our work continues so that we can offer sustainable alternatives with limited or no fossil content in ALL areas.
Specifications
Approvals
FUCHS Recommendations