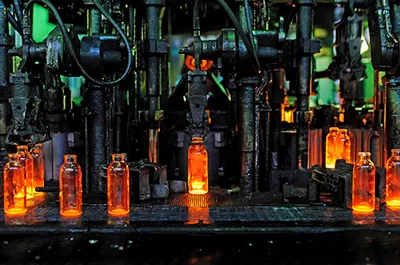 Lubricants and coatings for the Container, Float, Optical and Vial forming industries are essential for delivering high-quality results for the glass manufacturing industry.
Our VITROLIS product range is the most extensive in the industry covering moulding, shear, synthetic machine oils, delivery lubricants and coatings form the core product offerings for the container manufacturing industry, with cutting, grinding and bevelling fluids for the float glass industry and H1 approved lubricants for the vial forming and pharmaceutical industry.
Container Glass Manufacturing – the VITROLIS product portfolio
Synthetic I.S. Machine Oils
The fully or semi-synthetic I.S. machine oils of the VITROLIS product range provide outstanding thermal and oxidation stability combined with ultra-low carbon forming tendencies – thus providing the best properties for high-quality products and efficient production.
Shearspray/Gob Shear Lubricants
Shearspray lubricants are designed to extend shear blade life and provide excellent shear cut accuracy being biodegradable with excellent thermal and hard water tolerance.
Delivery Lubricants and Coatings
Delivery Lubricants are designed to reduce the coefficient of friction between the gob and the delivery equipment allowing faster and more consistent loading of the gob. Delivery Coatings consist of an epoxy resin graphite which is painted onto the delivery equipment to facilitate the loading of the gob into the blank.
Mould and Blank coatings and Swabbing Compounds
A premium range of swabbing compounds that provide excellent forming consistency, superior surface quality/ cleanliness, extended swabbing cycles and reduced build up in the forming equipment. They are suitable for all processes including BB, PB and NNPB.
Pharmaceutical & Medicinal Glass
The manufacture of high-quality pharmaceutical and medicinal ware has long been a specific focus for FUCHS. We understand the stringent requirement of providing consistent high-quality products to the pharmaceutical industry from standard level to tailor-made H1 approved lubricants via our ISO 21469 approved manufacturing facilities.
Flat Glass – Float and Automotive
Cutting Fluids
The VITROLIS range of cutting fluids are based on low odour hydrocarbons and designed to ensure excellent cleanliness during process. The products can be used for all types of flat glass including hard and soft coated glass, automotive and structural glass and can be selected to offer optimum performance based on type and thickness of material cut.
Synthetic Drilling Fluids & Synthetic Edge Grinding Fluids
Further product ranges are available for drilling and bevelling operations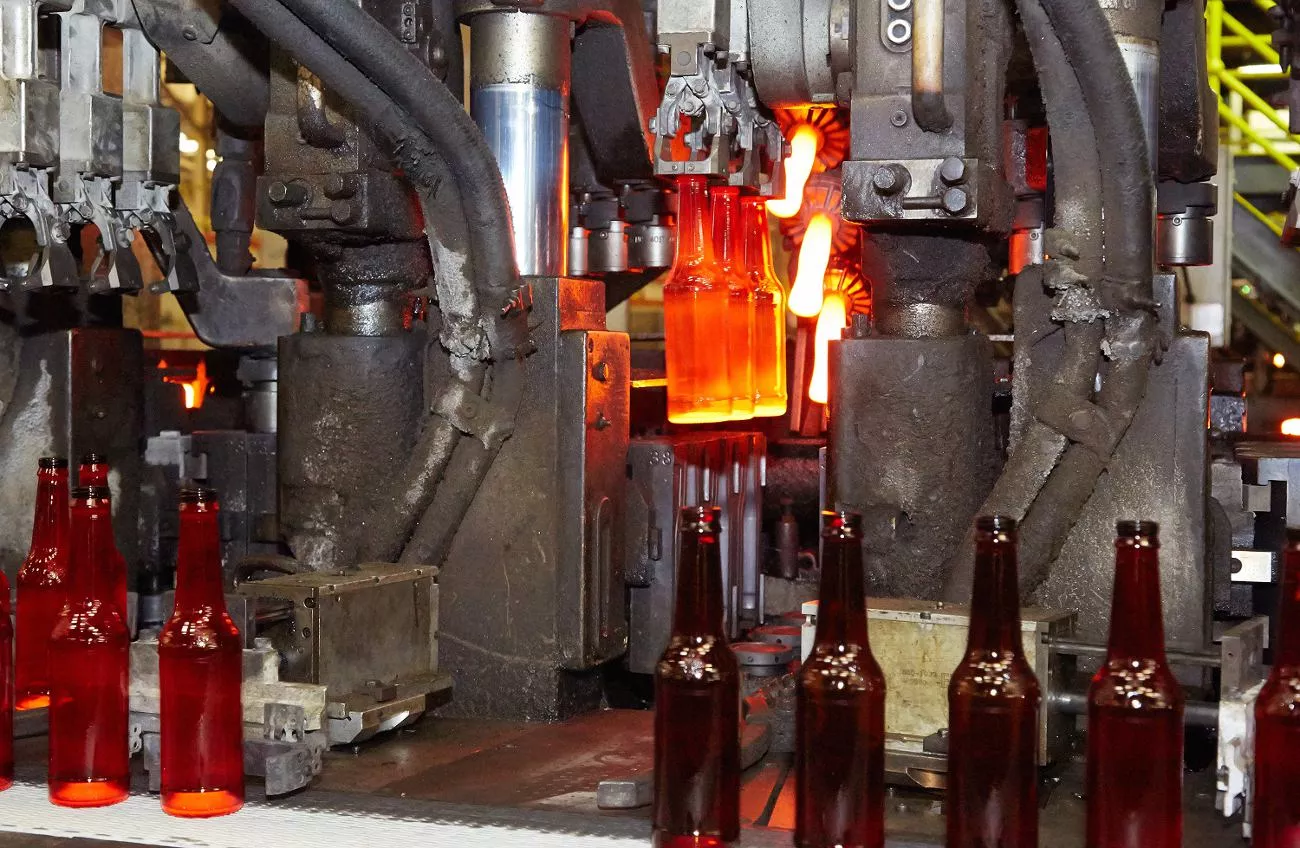 SWABMATIC – SPRAYABLE LUBRICANT TECHNOLOGY FOR SWABBING ROBOTS
Automatic swabbing has proven its overall efficiency within the glass forming process. This modern technology has progressively entered the market and is now recognized as standard equipment by glass plants, robot and IS machine OEM's. The FUCHS swabbing lubricant is playing a key role in the success of the automated swabbing operation. Without the appropriate lubricant parameters, high risks of robot shut-downs and/or inefficient mould swabbing can rapidly take place. As lubricant experts and exclusive OEM partner, FUCHS has developed SwabMatic technology that fits perfectly with any automated swabbing installation. Targeting a "less is more" approach, SwabMatic generates superior process results at very low application rates. The SwabMatic range is suitable for all swabbing robots, processes and types of glass.
Specifications
Approvals
FUCHS Recommendations