Always unconditionally reliable
Choose FUCHS and benefit from:
A full-line supplier with a one-stop shop for all wind applications worldwide
Solutions tailored to your needs
Lubrication expertise and out- of-the-box thinking wherever you are located
Green solutions that make you more sustainable
As the global demand for green energy rises, wind power will play an increasingly important role in the world's power supply. Whatever environment a wind farm operates in – hot, cold, dry, or corrosive – at FUCHS we do everything we can to ensure no energy is unnecessarily lost.
Our expertise solves all lubrication-based challenges faced by wind turbine and drive component manufacturers as well as wind farm operators. No matter which lubrication tasks to perform in a wind turbine, FUCHS provides just the right lubricant. Our specialty lubricants help reduce wear on equipment, increases lifetime of hardware and components thereby significantly lowering maintenance effort and costs. With several thousand installations worldwide and many gigawatts of generated energy, we have extensive first-hand market experience and technological expertise under our belt, something you benefit from as our partner.
Our approach to wind lubrication solutions is based on three core components: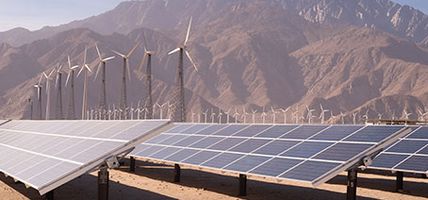 Global Customer Orientation
Take advantage of our expertise in wind power as a global full-line supplier and one-stop shop for all wind lubrication needs all around the world. Our global supply chain provides business contingency by eliminating production redundancies and allow us to handle complex logistics in your vicinity. We offer a broad product range of products and hands-on support, so we can help you master any lubrication challenge worldwide.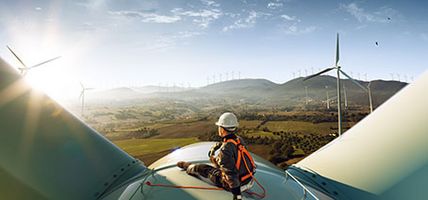 Innovation expertise: benefit from our proven competence in R&D as well as our state-of-the-art testing and production facilities. Gain access to our in-depth understanding of the manufacturing process as well as our strong technical expertise and market know-how in the wind power industry. Our team of qualified product managers and field engineers along with well-trained sales team work together to ensure you get lubrication solutions tailored to your individual wind applications.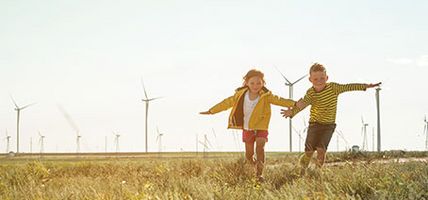 Partner with a company that focuses on green solutions and helps you become more efficient and sustainable. With top notch technology and application specific solutions that lower wear and extent component life. You'll be able to create more energy along turbine lifetime and at the same time have less need for maintenance. Thus we help you to improve your carbon footprint