Single Phase Immersion Cooling Fluids
For Today's Digital Computing Revolution
Previously video streaming, speech recognition, Big Data, and the Internet-of-Things was driving the computing demands at data centers. Today's digital revolution comprised of 5G communications,crypto-mining and artificial intelligence is driving the development of more powerful processors and servers. These powerful processors and servers require more cooling than can be sustainably provided by traditional air cooling as it needs more space, energy, and water.
Hyperscale and colocation data center designers are looking to liquid cooling techniques commonly used in high performance (supercomputing) centers to solve these new cooling challenges. Immersion cooling is one form of liquid cooling that is most capable of handling the cooling challenges into the future. With zero Ozone Depletion and Global Warming Potential, as well as, needing a less complex design, single-phase fluids are the preferred choice for immersion cooling systems.

Benefits of Immersion Cooling for all Data Centers


Benefits of Immersion Cooling for New Facility Construction

---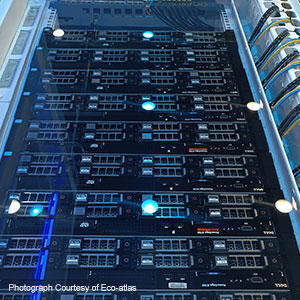 ---
FUCHS's participation in the Open Compute Project has helped inform the specifications of their RENOLIN FECC global product line.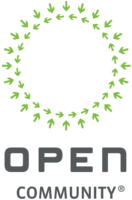 The Open Community mark is owned by and used with the permission of the Open Compute Project Foundation.
---
---
WHY CHOOSE RENOLIN FECC PRODUCTS?
The RENOLIN FECC (Fluids for Electronic Component Cooling) global product line was specifically designed to support the cooling needs of today's digital revolution. Formulated using selected synthetic base oils and powerful additives, the RENOLIN FECC product line offers:
Superior Cooling Performance
Reliable Dielectric Properties
High Breakdown Voltage
Zero Global Warming Potential
Zero Ozone Depletion Potential
Long Lifetime via Thermal and Oxidation Stability
Material Compatibility with Common Electronic Components
Global Availability with Production in North America, Europe, and Asia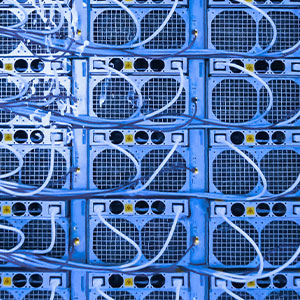 ---
WHY CHOOSE FUCHS
Global Production
Your data centers and crypto-mining operations are all over the world, and so are we. FUCHS operates 35 production facilities around the world and operates a global distribution network.
SmartServices for Immersion Coolants
In some cases, for both data centers and crypto-mining operations, there are concerns with implementing immersion cooling; bringing large amounts of oily fluids into the facility; potentially requiring special handling and disposal in the future. Immersion coolants deliver significant efficiency and uptime improvement over conventional air-cooled solutions.
However, in order to maintain that level of performance, it's important to maintain fluid condition over time. Maintained fluid performance maximizes the benefits of immersion coolants in pursuit of profit generation. Based on its many years of industrial chemical process management (CPM) experience, FUCHS offers modular services in the field of immersion coolant management. The modules can span from the simplest services needs to complete turnkey solutions that manage the entire life cycle of the coolant.
Supply Chain Management
Coolant Performance Management
Regulatory Documentation Support
Immersion Coolant Quality Monitoring
Consulting & On-Site Services
Sustainability Services
Recycling Services
Waste Management and Disposal
Extensive Products for Data Centers and Crypto-Mining
FUCHS has been supplying solutions for information technology and telecommunications equipment for decades. The following products are directly applicable to data center and crypto-mining needs.
Single Phase Immersion Coolants
Direct-Liquid-Cooling (Direct-to-Chip) Fluids
Electronics and Systems Cleaners
Electrical Connector Greases
Refraction Index Matching Optical Gel
Products Customized to Your Needs
From adding UV-die for easy leak detection to custom formulations or even private labeling, FUCHS is prepared to customize and validate new immersion cooling fluids to your needs.
Sustainable Mind Set
Since 2020, FUCHS has completely compensated for the carbon footprint for its more than 60 locations worldwide, gate-togate,with CO2 credits. Yet we do not just focus on the ecological footprint in our own factories but look beyond ourselves to the entire process and value chain of our products. Therefore, we participate in research projects on the use of sustainable raw materials. Today along with our suppliers, inspired by the ISO 14067 standard, FUCHS has developed and reports on their methodology for quantifying Product Carbon Footprint along the entire value chain, cradle-to-gate.
Superior Cooling Performance in all Environments
While a low pour point is important for deployment in extremely cold conditions, it also represents low viscosity that makes it easier to pump the immersion fluid in forced convection. The fluid's density, thermal conductivity and specific heat are used to calculate the dimensionless Figure of Merit 2 for Forced Convection. While 50 °C is the expected average fluid temperature in an immersion cooling system, OCP has asked for values from 20 °C to 70 °C to handle all possibilities.
| | | | | | |
| --- | --- | --- | --- | --- | --- |
| Specification | Conditions | Test Method | OCP Requirements | RENOLIN FECC 7 | RENOLIN FECC 5 SYNTH |
| Pour Point | - | DIN ISO 3016, ASTM D97 | < -30 °C | -45 °C | -66°C |
| Kinematic Viscosity | 40 °C | DIN EN ISO 3104/ASTM D445 | | 7.6 mm²/s | 5.1 mm²/s |
| Kinematic Viscosity | 100 °C | DIN EN ISO 3104/ASTM D445 | | 2.2 mm²/s | 1.8 mm²/s |
| Viscosity Index | | DIN ISO 2909 | | 99 | 101 |
| Density | 50 °C | DIN 51757 / ASTM D4052 | < 2000 kg/m³ | 809 kg/m³ | 775 kg/m³ |
| Specific Heat Capacity | 50 °C | ASTM E1269 | | 1920 J/(kg*K) | 2080 J/(kg*K) |
| Thermal Conductivity | 50 °C | ASTM D7896 | | 0.126 W/(m*K) | 0.133 W/(m*K) |
| Dynamic Viscosity | 50 °C | DIN 51562-1 | < 0.015 Pa*s @25°C | 0.0047 Pa*s | 0.0031 Pa*s |
| Natural Convection FOM1 | 50 °C | OCP/Intel Spec | > 35 for today's processors, > 45 for next generation processors | 50.6 | 60.2 |
| Forced Convection FOM2 | 50 °C | OCP/Intel Spec | >19 | 29.1 | 30.5 |
Natural Convection Figure of Merit 1 (FOM1) and Forced Convection FOM2 are defined in the OCP Base Specification for< immersion fluids. FOM1 > 35 is acceptable for most Intel 3rd Gen Processors and FOM1 > 45 is needed for higher cooling loads.
FOM2 > 19 is acceptable and larger is better for cooling performance.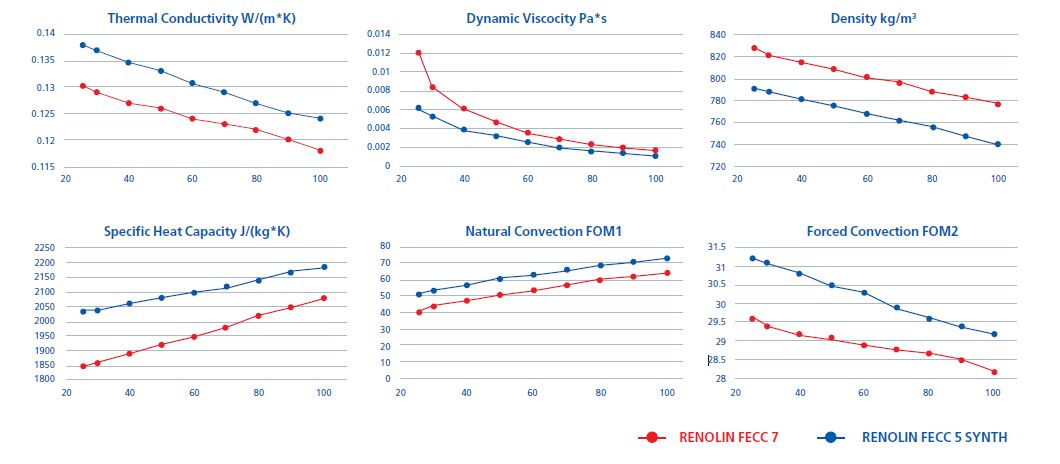 Reliable Dielectric Properties
While Dielectric Strength and Resistivity represent the insulative properties of the immersion fluids, Dielectric Constant and Loss Tangent represent the electrical impedance properties of the immersion fluids that can potentially degrade the highspeed digital signals going from the CPU/GPU to high-speed memory or communication circuits.
Specification
Conditions
Test Method
OCP Requirements
RENOLIN FECC 7
RENOLIN FECC 5 SYNTH

Breakdown Voltage

2.5 mm Gap

IEC 60156

> 40 kV

> 40 kV

Dielectric Strength

1 mm Gap

IEC 60156
ASTM D1816

≥ 6 kV/mm

14 kV/mm

20 kV/mm

Volume Resistivity

ASTM D1169

> 1.0e11 ohm-cm

> 1.0e11 ohm-cm

> 1.0e11 ohm-cm

Water Content

ASTM D1533

< 20 ppm

< 15 ppm

Dielectric Constant

20 MHZ to 40 GHz and 20 to 70C

Keysight N1501A Dielectric Probe Kit and N1500A materials measurement software suit

≤ 2.3 DK, Er

2.1149 DK, Er

2.07 DK, Er

Dielectric Loss Tangent

20 MHZ to 40 GHz and 20 to 70C

Keysight N1501A Dielectric Probe Kit and N1500A materials measurement software suit

≤ 0.05 Df, tan δ

0.0011 Df, tan δ

0.0011 Df, tan δ
Environmental, Safety, and Reliability Specifications
The immersion cooling fluids sold by FUCHS are designed to be non-hazardous and meet several low-flammability, low toxicity, and low environmental impact requirements of the data center and crypto-mining industries.
| | | | | | |
| --- | --- | --- | --- | --- | --- |
| Specification | Conditions | Test Method | OCP Requirements | RENOLIN FECC 7 | RENOLIN FECC 5 SYNTH |
| Boiling Point | | ASTM D2887 | > 150 °C | > 300 °C | > 223 °C |
| Flash Point COC | | DIN ISO 2592 / ASTM D92 | | 162 °C | 152°C |
| Flash Point Closed Cup | | ASTM D93 | > 150 °C | 165 °C | 153 °C |
| Auto Ignition Temperature | | IEC 62368-1 | ≥ 300 °C | > 239 °C | > 300 °C |
| Vapor Pressure | | KASTM D6378 | < 0.8 kPa/td> | < 0.000424 kPa | < 0.11 kPa @ 75 °C |
| Color | | DIN ISO 2049 / ASTM D1500 | < 1 | 0 | 0 |
| Appearance | | Visual | | Clear Transparent | Clear Transparent |
| Odor | | Ford, Kia and VDA Odor tests | Slight | Slightly perceptible | Slightly perceptible |
| Sulfur Content | | ASTM 5453 / ISO 20846 | < 10 ppm | 0 ppm | 0 ppm |
| Acidity | | IEC 62021-2 / IEC 62021-1 | ≤ 0.01 mg KOH/g | 0.06 mg KOH/g | 0.01 mg KOH/g |
| Copper Corrosion | 3 hrs @ 100 °C / 212 F | ASTM D130 | | No Corrosion | No Corrosion |
| Biodegradability | | OECD 301 | | No | Yes |
| Global Warming Potential | | IPCC 2007 | | 0 | 0 |
| Ozone Depletion Potential | | PNNL-16813 | No | No | No |
| Low Toxicity | | SDS sheet for specifics | Yes | Yes | Yes |