Specialty lubricants from NYE
NYE LUBRICANTS Inc. has been part of the FUCHS Group since 2020. Since then, our portfolio of lubricants for special applications has been strengthened by the US company's synthetic high-performance lubricants.
NYE LUBRICANTS is a leader in the innovation, formulation and manufacture of synthetic lubricants for special applications. Through years of experience and extensive technical knowledge, NYE is able to solve its customers' toughest technical challenges. For 65 years, NYE has been accompanying a wide variety of space missions, where the special lubricants used are exposed to extreme temperature influences and the vacuum environment in space. Here, NYE products showed their high reliability when used in satellites, telescopes, space stations and recently even on Mars.
NYE also has a high level of expertise in other areas through the use of its synthetic specialty lubricants, such as in electrical devices, in medical technology and in the manufacture of corrugated cardboard or semiconductors.
NYE's greases and oils add value to products in a wide range of applications and industries:
NYE Products
Lubricants engineered to meet your challenges.
At NYE, proven experience and deep technical knowledge combine to create a product family characterized by exceedingly high quality and superior performance.
Contact your FUCHS representative to discuss your engineering challenge and find the solution that is right for you.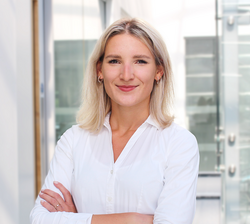 How can we support you?
Book a call
Click HERE to book a call with our local NYE LUBRICANTS expert Tina to discuss how we can help you further.
Alternatively, visit our UK Contacts page.
Application areas of Nye specialty lubricants
FURTHER APPLICATIONS OF NYE SPECIALTY LUBRICANTS