Apprenticeships at Fuchs
At FUCHS, we believe that our apprentices are the future, so we invest in theirs. As well as studying to complete an apprenticeship qualification, you will also be given a structured 12 month in-house training plan for your development here at Fuchs. We have introduced apprentices into various areas of the company, such as: Marketing, Scientific roles, HR, IT and Production. Apprenticeships have started at a variety of Levels, from earning a Level 2 qualification up to Level 5, but we do not stop there. We believe in rewarding hard-work and effort from all of our people, and will continue to educate you as much as we can. You will also get the opportunity to work alongside experienced professionals which will help with your development. Hear what some of our apprentices have to say about their time at Fuchs:
Production Apprentices
Congratulations to Lewis, Mitchell and Ethan who have recently completed their apprenticeship with Fuchs. All 3 joined the company in February/March as Apprentice Production Operatives, and have now been offered permanent positions with us. Throughout their time at Fuchs they have all shown great attitude, determination and enjoyment for their role. We look forward to seeing how they develop even more in the future!
Zach Leeson
Zach Leeson
Fuchs would like to congratulate Zach Leeson on the completion of his NVQ Level 2 Apprenticeship. Zach joined the company in June 2017 as an Apprentice Production Operative. Throughout his 18 Month apprenticeship Zach has gone through a 12-month inhouse training plan, teaching him different areas of production, as well as earning his NVQ Level 2 Diploma in Performing Manufacturing Operations alongside. Zach has particularly excelled in Label Production, coming up with ways to improve procedures within that area and maintaining a high standard of work. Zach has a solid understanding of his role and production procedures, and has become a reliable member of the team. Following the completion of his apprenticeship Zach was offered a full time position with Fuchs. We wish him all the best for the future.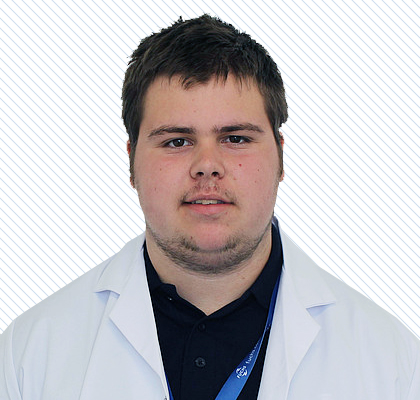 Sam Diskin
Apprentice Laboratory Technician
"I have been with FUCHS since July 2017, when I joined as an Apprentice Laboratory Technician.
"FUCHS has given me real-life working experience whilst studying for a Level 5 Laboratory Technician course, with prospects of further education. The exposure to the range of tests conducted in the workplace is something that University could not have taught me.
"Having spent time in Quality Control, R&D and Customer Services Labs, I have seen the great care FUCHS takes in what it does, and its employees. The support that the team and FUCHS give me both towards work and to complete my apprenticeship is second to none."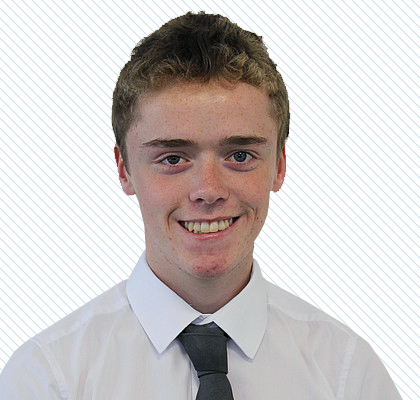 Adam Blood
IT Support Apprentice
"I became an IT Support Apprentice at FUCHS in July 2017.
"Having always had a passion for IT, I found this to be the perfect opportunity. The fact that each day brings new challenges is my favourite part of the job. Tackling these challenges and seeing how I have helped others gives me great job satisfaction.
"Having nearly completed my Level 3 IT Application Specialist Course, FUCHS have already lined up a Level 4 course for me to continue my education. They are dedicated to making sure their employees are always learning and developing.
"The support available from my colleagues makes FUCHS such an enjoyable and productive environment."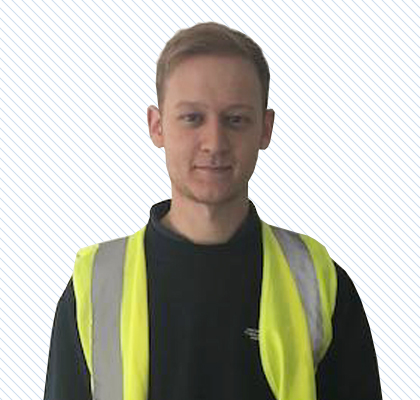 Jack Millward
HSEQ Assistant
"I have been with FUCHS for just over 3 years. I joined as an Apprentice HSEQ Assistant.
"My favourite part about my role at FUCHS is the responsibility I am given. Taking on projects and audits has helped develop my managerial skills in an industry which is constantly growing.
"I completed a Level 3 in Business Administration through FUCHS, and they have continued to develop my knowledge of auditing and compliance."