FUCHS Launches new PERMA FLEX Greasers
19.01.2021 - 12:45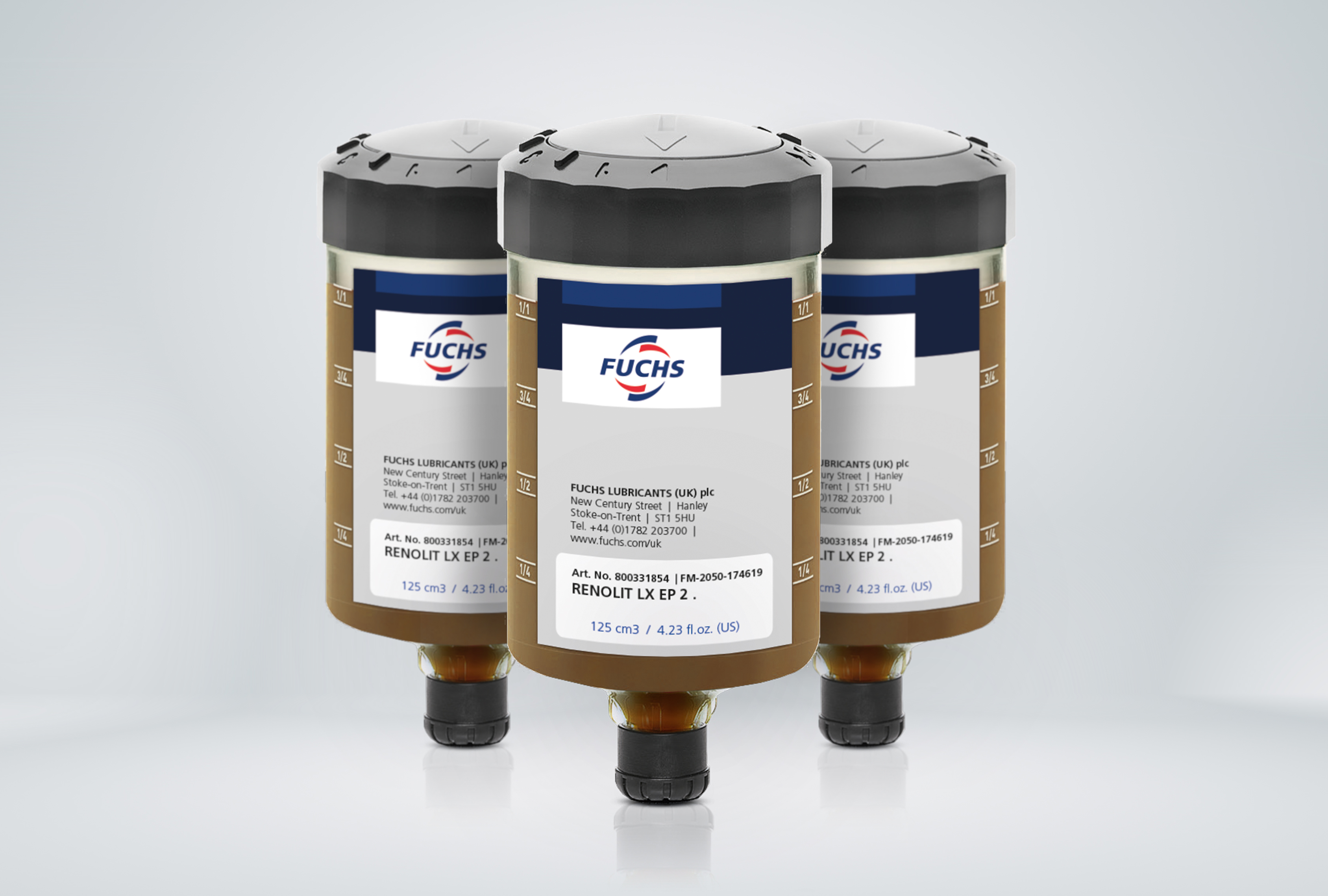 The NEW FUCHS greasers use proven PERMA FLEX technology and are compact, ready-to-use lubrication systems - delivered as a complete unit making them a 'plug & go' product for immediate use and easy setup.
Available in: 125ml, 60ml
Complying with IP68 requirements (ingress of fluids/solids), the units operate reliably in the most challenging conditions, where the environment is extremely dusty or where there are moist ambient conditions. The use of greasers reduces the need to grease difficult to access lubrication points, further improving workplace safety.
FUCHS PERMA FLEX Greasers can be used in various types of applications at temperatures ranging from –20°C to +60°C.
The unit's discharge period setting can be easily adjusted from 1 to 12 months using a simple rotary switch, even after activation, with the lubrication point being continuously supplied with fresh lubricant throughout the selected period. The required discharge pressure of up to 5 bar is built up using an electronically controlled chemical reaction. Lubrication can be interrupted if required.
A range of different FUCHS industry approved greases are available in our new PERMA FLEX Greasers. Ancillary products are also available to help link greasers up to difficult to access or position lubrication points.
Please contact you FUCHS representative for more information.