FUCHS UK Present to the House of Lords in support of the BBIA
25.11.2021 - 05:42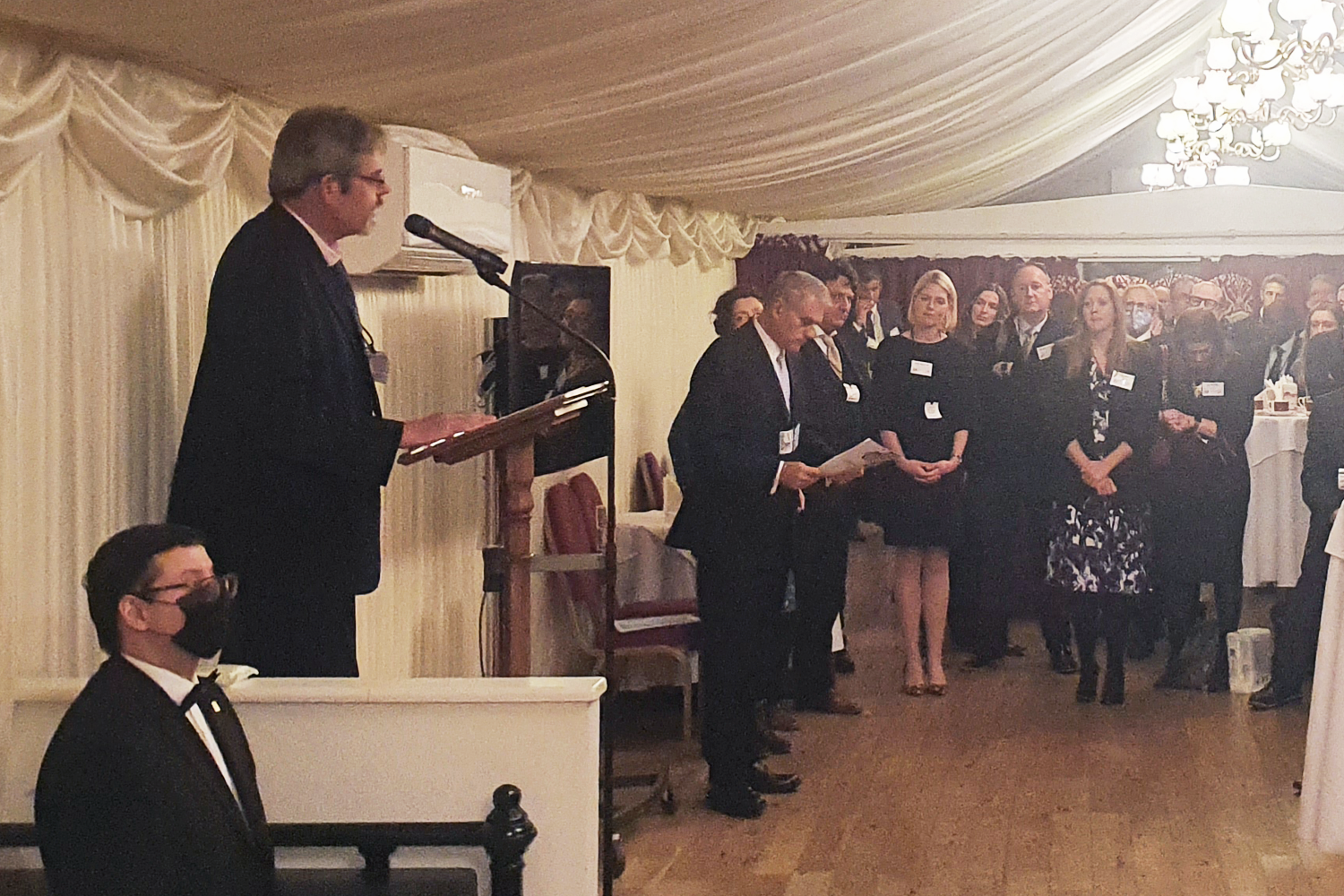 Richard Rogers & Steve Pritchard from FUCHS UK were invited to the House of Lords yesterday in support of the Bio-based and Biodegradable Industries Association (BBIA). Their mission was to highlight the potential of lubricating oils manufactured from renewable resources with higher rates of biodegradability - the FUCHS PLANTO series of lubricants.

Ecological aspects are at the forefront of societies thoughts currently, especially post COP-26. From a technical perspective, rapidly biodegradable alternative lubricants based on harvestable raw materials, are available as replacements for mineral oil based lubricants, and show improved performance, longer life and a lower TCO than the mineral oil based equivalents. Nevertheless, bio-based lubricants have generally failed to achieve the market penetration their technical performance and ecological potential should create.

The photo shows Steve addressing the meeting, which included members of the House of Lords and House of Commons, about the support that government could give to the greater adoption of such technologies.

In addition, they were inspired to hear of the fantastic innovation, as well as the economic and ecological potential of companies working in the general field of sustainability in the UK. Companies like Mama Bamboo, Woolcool, KCC, Vegware, Bio-Pak and Futamura - look them up!

Thank you to Lord Rennard and David Newman of BBIA for the opportunity to put sustainability and economic growth at the heart of political debate in the UK.